Chapel Hill Shootings: Muslim Community Fears Consequences Of Rising Islamophobia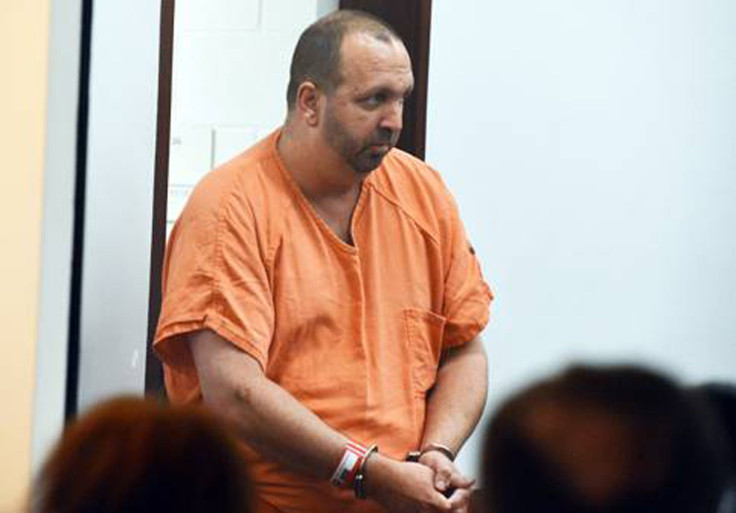 While authorities in North Carolina work to determine the motive behind the shooting deaths of three Muslim students in Chapel Hill, the attack has confirmed some Muslims' greatest fears amid what they say is a rise in anti-Muslim sentiment in the U.S. The current climate has contributed to the sense that Muslims in America will have to deal with the consequences of broader international issues beyond the scope of their own communities.
Craig Stephen Hicks, 46, was charged Tuesday with first-degree murder in the shooting deaths of Deah Barakat, 23, Yusor Mohammad, 21, and Razan Mohammad Abu-Salha, 19. Authorities indicated Wednesday that Hicks' targeting of the students may have been motivated by a parking dispute, the Associated Press reported. However, many remain unconvinced that Hicks, a self-identified "anti-theist" with a history of posting anti-religion commentary on social-media sites, was not motivated by bias.
The incident came amid a spike in anti-Muslim animosity throughout the U.S., which some have linked to the aftermath of the attacks by Islamist extremists on Charlie Hebdo's offices in Paris last month, as well as recent high-profile atrocities committed by Islamic State group militants. Major U.S. cities such as New York have reported significant increases in hate crimes against Muslims: There was a triple-digit surge across the city in 2014, according to the New York Police Department.
"We've been afraid that something like this would happen," said Ibrahim Hooper, the national communications director for the Council on American-Islamic Relations, a Muslim civil-rights group. He said that while it was important to not jump to conclusions about the shooter's motivations, "We've just seen it go off the charts since Charlie Hebdo. Islamophobia has just gone mainstream."
Hooper's organization, the largest Muslim advocacy group in the U.S., called on police to address speculation Wednesday that the victims were targeted for their religion. "Based on the brutal nature of this crime, the past anti-religion statements of the alleged perpetrator, the religious attire of two of the victims, and the rising anti-Muslim rhetoric in American society, we urge state and federal law-enforcement authorities to quickly address speculation of a possible bias motive in this case," CAIR Executive Director Nihad Awad said in a statement.
U.S. Muslim communities are increasingly on edge over backlash against their members every time a high-profile incident of violence happens abroad, said Jibril Hough, a representative of the Islamic Center of Charlotte, North Carolina. "We're always on the front lines when it comes to international affairs, whether it's something to do with ISIS or otherwise," he said. "People look at us and they're always trying to draw connections with what's happening and average, everyday Muslims."
Molly White, a Texas state representative, recently made headlines after she called on Muslim activists visiting the state's capital to publicly swear allegiance to the U.S. and renounce Islamic terrorist groups. White's call has been criticized by activists who worry about the increasing acceptability of anti-Muslim rhetoric in the public sphere. Anti-Muslim activists and politicians have in recent weeks unleashed a tirade of public bigotry against Muslim communities, according to the Southern Poverty Law Center. Among the most prominent of these voices is that of Louisiana Gov. Bobby Jindal, who claimed certain areas of Europe have become "no-go zones" where non-Muslims were not allowed.
This kind of rhetoric has also been accompanied with a wave of legislation that has targeted Shariah, or Islamic law, which many Muslim activists have argued is simply a pretext to single out and marginalize their communities for political gain. North Carolina, with an estimated 26,000 Muslims, or less than 0.3 percent of the state's population, introduced such a bill in 2013. Gov. Pat McCrory signed it into law despite protests by activists.
"The community is trying their best to get organized and think about next steps, but everyone is just so distraught over this loss that they don't know what to do or say," said Imran Aukhil, a lifelong North Carolina resident and a friend of the victims. Aukhil emphasized his reluctance to politicize the tragedy and the victim's identities, but conceded that "if them being Muslims becomes the story, then I hope it brings to light the fact that Muslims are as much the victims of senseless crimes as they are portrayed to be the perpetrators."
© Copyright IBTimes 2023. All rights reserved.