Charlie Hebdo Attack Was 'Kind Of Inevitable': Former NSA Director Michael Hayden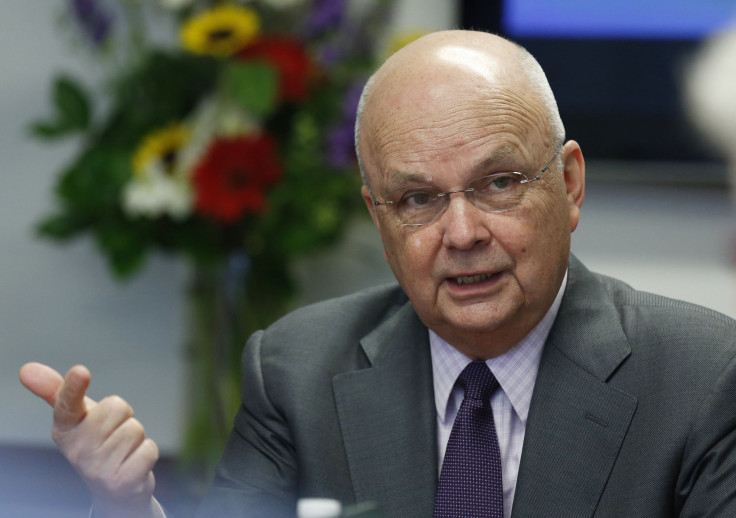 Michael Hayden, former head of the National Security Agency (NSA), said Tuesday that the attack on the Charlie Hebdo newspaper office in Paris in January was "kind of inevitable," like the Ebola epidemic. "The fact of the matter is there's a plague and people are going to get Ebola," he said, according to The Guardian.
Speaking at the New America Foundation think tank in Washington, D.C., Hayden said he doubted the attack could have been prevented. "I don't know that this was a question or flaw of intelligence sharing, in fact I know that the individuals have shown up on American radars as well as French radars," adding: "Most folks like me view the Charlie Hebdo type attacks as kind of inevitable."
He went on to suggest that the attacks were nonetheless preventable. "When one does the forensics, every one of those inevitable attacks was preventable ... This was far more a question of French resources than it was how exquisite was French intelligence."
In his speech, he also defended allegations that the NSA tapped the phone of German Chancellor Angela Merkel, and said that members of the Five Eyes network -- the U.S., Britain, Australia, Canada and New Zealand -- enjoyed a special relationship among themselves that nations like Germany were not privy to. He also asserted that a no-spying agreement with the European country was "never going to happen."
"Five means five … It's an arrangement amongst five nations to create a deeper degree of trust and transparency and revealing weaknesses ... You can make as many trips to Washington as you want, we don't have the keys to make five six," he said, adding: "We pushed a very good friend into a very bad position by our failure to have operational security."
Hayden also told the think tank that the problem did not lie in the actions of the U.S., but in its failure to maintain secrecy. "Shame on us not for what we may or may not have done, but shame on us for our inability to keep what we may or may not have done a secret," the Guardian reported.
© Copyright IBTimes 2023. All rights reserved.