Charlie Hebdo Killings: Explosion Rocks Restaurant Near Lyon Mosque, Several French Mosques Attacked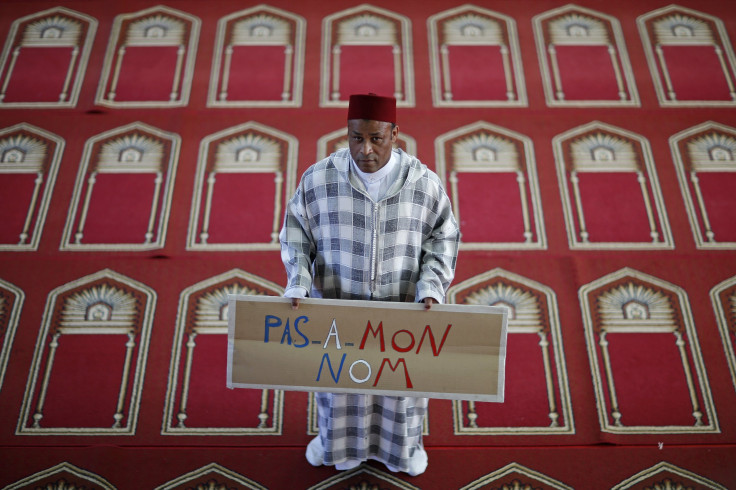 An explosion rocked a restaurant near a mosque in the French village of Villefranche-sur-Saone, on the outskirts of Lyon, about 270 miles south of Paris, even as reports emerged of attacks against several mosques around the country.
There is no evidence to link the restaurant blast with the killings at the Paris offices of Charlie Hebdo magazine, which took place Wednesday. However, following the attack that killed 12 people, including 10 journalists and two police offices, in Paris, several mosques were targeted on Thursday, according to French security officials cited by Agence France-Presse. AFP reported on its Twitter account that French Muslim groups are urging imams of local mosques to condemn terrorism during Friday prayers.
Posts on social media and French media reports said that the picture below showed the restaurant after the explosion. There have been no reports of injuries, but firefighters have reportedly cordoned off the area, according to reports in the French media.
"I am afraid that is linked to the dramatic event that occurred on Wednesday," the mayor of Villefranche, Perrut Bernard, told Le Progress, referring to the attack on the offices of Charlie Hebdo. The blast occurred around 6 a.m. local time (midnight EST), and blew out the glass windows from the front of the premises and damaged its sign, the paper reported.
According to AFP, several shots were fired at a mosque near Narbonne in southern France, while three blank grenades were thrown at a mosque in Le Mans, west of Paris, and a bullet hole was found in a window at the mosque. However, there were no casualties from these incidents, the report added.
In a separate incident near Paris, one police officer succumbed to her injuries after she was shot by a gunman in the early hours of Thursday, French media reported. Unconfirmed reports suggest that one gunman was taken into custody. French police and security officials, speaking on condition of anonymity, told The Associated Press that it was too early to make any connection between the latest shooting and the Charlie Hebdo killings.
© Copyright IBTimes 2022. All rights reserved.
FOLLOW MORE IBT NEWS ON THE BELOW CHANNELS