Charlie Hebdo New Prophet Muhammad Cartoons: First Magazine Since Attacks Will 'Cede Nothing' To Extremists, Lawyer Says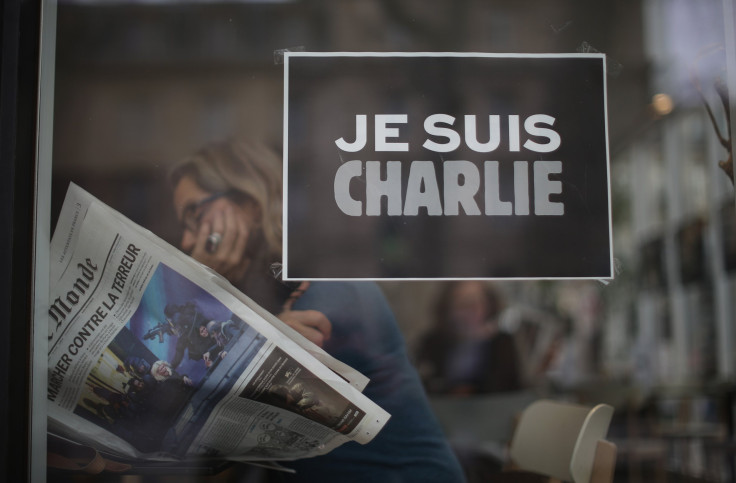 In a clear act of defiance against violent extremists and peaceful critics alike, the French satirical magazine Charlie Hebdo will release Wednesday a special edition featuring caricatures of the Prophet Muhammad put together by survivors of last week's attack on its newsroom, Agence France-Presse reported. The special issue will be printed in 16 languages for readers around the world, the magazine's lawyer and one of its columnists said. Similar cartoons probably motivated last Wednesday's massacre that led world leaders and millions of marchers around the world defend free speech.
Two gunmen carried out the Paris massacre that left 12 people dead, including five of Charlie Hebdo's top cartoonists and three other staff members. The men, brothers Cherif and Said Kouachi, were killed Friday after a standoff with police. They claimed as they left the magazine's offices that they had avenged the prophet. Richard Malka, Charlie Hebdo's lawyer, said the publication of the new cartoons was intended to show that the magazine's staff would "cede nothing" to the Kouachis or other extremists who want to silence them.
The staff of Charlie Hebdo has been working on the special issue outside of the magazine's Paris offices, which remain sealed by police. The office entrance is covered with flowers and other tributes to the dead. Liberation, the French newspaper, lent the staff space and other media organization have loaned them equipment.
Charlie Hebdo has made of point of ridiculing sacred cows throughout its 45-year history. The magazine was firebombed in 2011, without injury, after it published cartoons of the Prophet Muhammad. Staff members have received death threats from radical Muslims since 2006, when Charlie Hebdo reprinted Muhammad cartoons originally published by a Danish newspaper, Jyllands-Posten.
© Copyright IBTimes 2023. All rights reserved.
FOLLOW MORE IBT NEWS ON THE BELOW CHANNELS