Chavez Says Health Improving Before Returning To Cuba For Treatment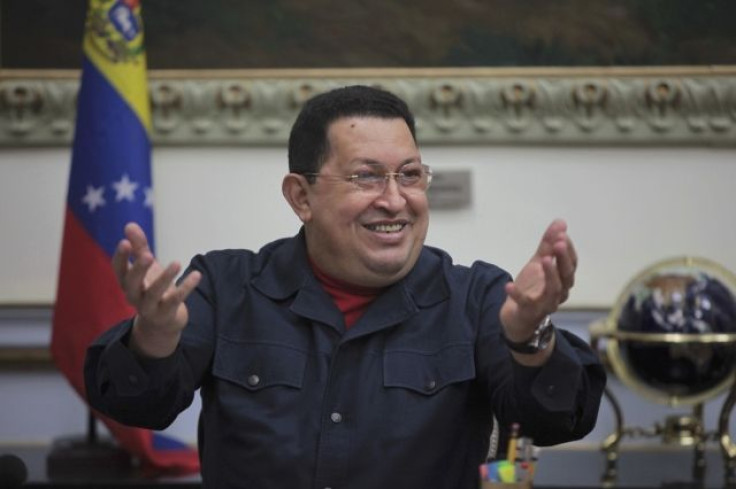 Venezuelan President Hugo Chavez has returned to Cuba for medical treatment after declaring himself free of cancer earlier this year.
Chavez, 58, was re-elected to the presidency last month and is scheduled to begin his third term in January.
The precise nature of his medical visit to Cuba remains unknown, though he mentions the cancer treatments he received in a letter to the National Assembly.
"Six months after I had the last session of radiotherapy, I have been advised to begin a new special treatment, with several sessions of hyperbaric oxygen therapy and physiotherapy," Chavez wrote, the BBC reported, adding that the treatment was meant to "consolidate recent health improvements."
In May, Chavez said he was cancer-free and had finished his treatments; he had periodically traveled in Cuba to receive since his diagnosis in 2011.
In the run up to the elections in October, rumors circulated that Chavez's cancer was terminal, but he has consistently denied such claims.
© Copyright IBTimes 2023. All rights reserved.