Chechen Rebel Leader Doku Umarov Is Reportedly Dead… Or Is He?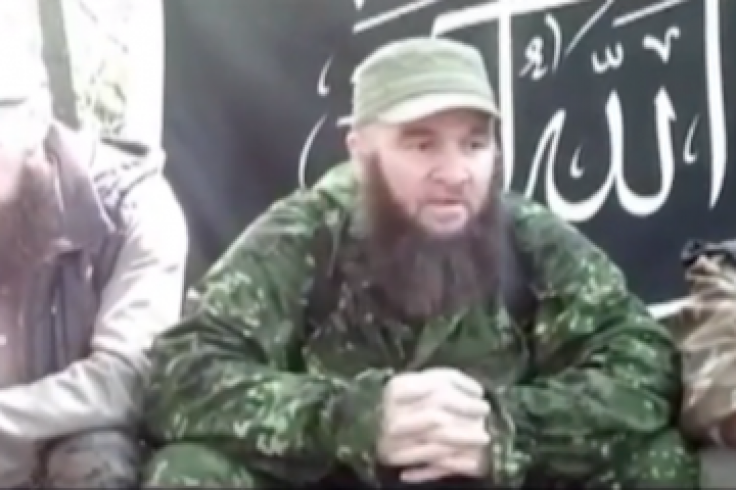 Doku Umarov, the Chechen rebel leader who threatened to attack the upcoming Winter Olympics in Sochi, is reportedly dead, according to reports in Russian media. The RIA Novosti news agency reported that Ramzan Kadyrov, the head of the Chechen Republic, said he has evidence that Umarov was killed during an operation by Special Forces, but did not provide additional details.
"According to our information, Umarov is dead and we are looking for his body," Kadyrov said, according to the NTV television channel. "We are 99.9 percent sure," Kadyrov added on his website. "That's why all the talk about a threat to the Sochi Olympics is groundless."
Reportedly, Kadyrov later posted a message on Instagram, the social media website, noting that a conversation among militants in the northern Caucasus included a discussion about Umarov's passing and who would succeed him. Kadyrov was himself a former Chechen rebel who later switched sides and was selected by Russian President Vladimir Putin to rule the region in 2007, three years after his father, the Chechen president, was assassinated.
Umarov, head of the radical Islamist Caucasus Emirate organization, called for his followers to attack the Sochi Olympics during a speech in July 2013. Umarov has claimed he was responsible for various recent terror attacks in Russia, including the bombing at the Domodedovo airport in Moscow in 2011, and another attack on the city's metro system the prior year. Umarov has been tagged as a terrorist by both the Russian and U.S. governments.
But there are some doubts over the veracity of the report -- Kadyrov had previously claimed that Umarov had died, an assertion that was later disproved. Russian government and security officials have yet to confirm Umarov's demise as of late Thursday. "We cannot confirm the death of Doku Umarov. We do not possess such information," a Russian security services official told Interfax news agency on Thursday evening.
Nikolai Kovalyov, a former director of the Federal Security Service, the successor to the Soviet KGB, told Bloomberg that militants in the northern Caucasus sometimes leak false information about their leaders in order to mislead their enemies. But this time, Kovalyov believes the claim is credible. "I'm sure Kadyrov is fully in control of the situation and that he's getting objective information," Kovalyov said. ''In this case, I believe the information."
In any case, Moscow is gravely concerned about Islamist violence ruining its showcase Olympics in Sochi, which is located several hundred miles from the troubled northern Caucasus region. Already, a double suicide bombing last month in the southern Russian city of Volgograd that killed more than 30 people has alarmed security experts and highlighted what might happen in Sochi.
© Copyright IBTimes 2022. All rights reserved.
FOLLOW MORE IBT NEWS ON THE BELOW CHANNELS