Chechnya's Security Forces To 'Open Fire' On Russian Troops Operating Without Permission, Ramzan Kadyrov Says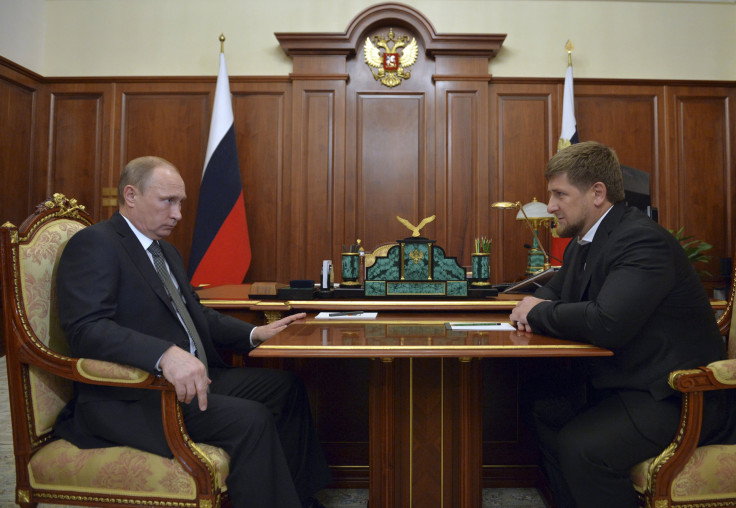 Ramzan Kadyrov, the head of Chechnya, instructed Chechen security forces to open fire on Russian military personnel that operate in the territory without his permission, according to a report. The order came days after Russian federal forces teamed with local authorities in the Chechen capital city of Grozny to killed a fugitive Chechen man.
"I would like to officially state: Open fire if someone from Moscow or Stavropol, it doesn't matter, appears on your turf without your knowledge," Kadyrov said in a statement to security forces, according to the Associated Press. "We have to be reckoned with."
The statement was a notable departure from Kadyrov's traditionally close relationship with Moscow. The Chechen leader spoke out in March in defense of Zaur Dadayev, a Chechen man accused of the assassination of anti-Putin opposition leader Boris Nemtsov, the BBC reported. Kadyrov described Dadayev, who served in the Russian Interior Ministry, as "sincerely devoted to Russia, ready to give his life for the motherland." Putin reportedly gave Kadyrov an award shortly after he made his comments.
Russian troops have engaged in sporadic combat with Chechen separatist rebels for decades, with outright war breaking out on two occasions. Kadyrov used his private army to stamp out Islamist separatist dissent during and after the second Chechen War in the early 2000's.
Kadyrov has formally served as head of Chechnya since 2007, when Russian President Vladimir Putin named him the region's leader. He has received a degree of autonomy from the Kremlin, which valued his ability to maintain control of separatist elements in the region and allowed him to build a local security force separate from Russian federal authorities, the AP notes.
The Chechen leader has developed a reputation for brutal tactics and has repeatedly been accused of civil rights violations. Detractors say forces loyal to Kadyrov have carried out a series of assassinations of his critics, but Kadyrov has denied those charges.
© Copyright IBTimes 2023. All rights reserved.
FOLLOW MORE IBT NEWS ON THE BELOW CHANNELS