Chechnya Politician Wants To Send Mexico Weapons To Fight The US, But Russia Says It's Illegal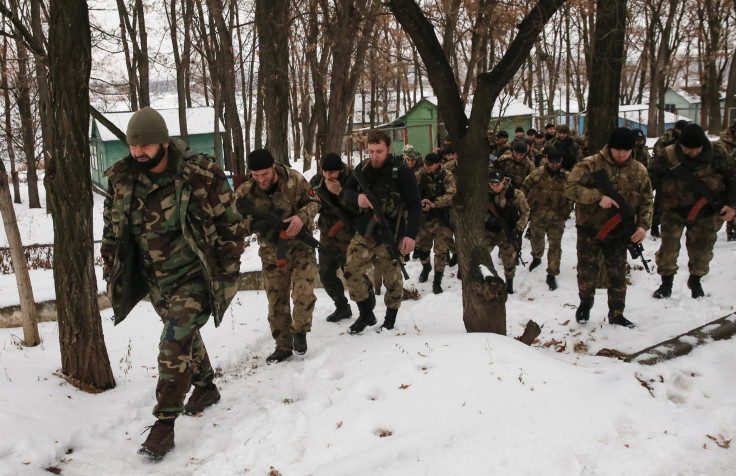 Despite its disagreements with the United States, the Kremlin has snuffed out a proposal from one of Russia's federal republics to send weapons to Mexico for it to fight the U.S. The speaker of Chechnya's parliament made the tongue-in-cheek suggestion on Thursday in response to the recent U.S. congressional resolution calling for the White House to send lethal aid to the Ukrainian army, engaged in a war with Russian-backed rebels. But the Kremlin's reaction was serious.
"Such statements cannot be approved by Moscow because individual Russian regions cannot send such equipment abroad," Kremlin spokesman Dmitry Peskov told the Interfax news agency Thursday.
The response from Russia came after a bizarre statement on Tuesday by Dukuvakha Abdurakhmanov, the speaker of the Chechen parliament, who said that if the U.S. provided weapons to Ukraine it would be a signal to send "the most modern weapons to Mexico" so it could continue to dispute the legal status of "U.S.-annexed territories that now house … California, New Mexico, Arizona, Nevada, Utah, Colorado and a part of Wyoming."
"We reserve the right to conduct conferences in Russia, Mexico and the U.S. to raise the question of breaking away the above mentioned states from the U.S., and [about] supplying weapons to resistance fighters there," said the Chechen statement, which was published on the legislature's website.
As it happens, there are no "resistance fighters there": That dispute ended some time ago. Under the 1848 treaty of Guadalupe Hidalgo, ending the Mexican-American War, the U.S. agreed to pay $18.25 million to gain the territories in exchange for peace. Five years later, in the Gadsden Purchase, the U.S. bought a slice of southern New Mexico and Arizona.
The resolution to give lethal aid to Ukraine passed by 348-48 in the House on Tuesday. However, it's unlikely to change President Barack Obama's mind on the issue. The president shares with German Chancellor Angela Merkel the conviction that sending Ukraine weapons would lead to a dangerous expansion of its conflict with Russian-backed rebels in the country's east.
© Copyright IBTimes 2023. All rights reserved.