Chelsea Rumors: Kepa Arrizabalaga Stint At Stamford Bridge Headed To Ugly End
KEY POINTS
Former Chelsea goalkeeper Mark Bosnich thinks Kepa Arrizabalaga will soon be exiting the club
Arrizabalaga could stay at Stamford Bridge without playing and still get paid by the Blues
Chelsea is expected to have a hard time finding takers for Arrizabalaga
Kepa Arrizabalaga's days at Chelsea F.C. may soon come to an end. With his first year not going well, rumors surfaced that the 25-year-old goalkeeper is more likely to be dealt away to clubs willing to pick up his huge contract. The Blues spent a record sum of $93 million and are unlikely to recover all that.
Arrizabalaga was dropped from the line-up anew by Frank Lampard after his subpar performance against Liverpool F.C. Chelsea lost that match, 5-3, on July 22. Willy Caballero took his place against Wolverhampton.
The Blues coach has admitted that the Spanish goalie continues to struggle to adapt to the system, Goal.com reported.
With Kepa's first season with Chelsea pretty underwhelming, there is a growing belief that he is on the way out. Former Blues player Mark Bosnich sees this happening, suggesting as well that Arrizabalaga has fallen out of favor with Lampard, Sky Sports reported.
"When a big club that has been challenging for honors purchase a goalkeeper it's for right there and right now," Bosnich said.
"He hasn't had a particularly good season and the bottom line is you have a fall-out with the manager in any kind of way, it's a slippery slope," he added.
However, a Kepa exit is easier said than done. Most clubs are wary about spending lavishly due to COVID-19 pandemic repercussions. It is unlikely that Chelsea will be able to recover entirely the investment the club made on the goalkeeper. The best they can hope for is a loan deal where the Blues would need to partially pay the Spaniard's salary.
"I don't think they'll be able to recoup that money, they may be able to recoup some," Bosnich said.
Unless the Blues can get something done, there is a scenario where Arrizabalaga could opt to accept his diminished role and still get paid. That is something the Blues will not want and one reason why they need to figure out a best-case scenario for the 25-year-old goalkeeper.
"And of course the goalkeeper can make it very difficult for Chelsea by saying that if you are going to sit me out of the team then I'll stay here on these massive wages and run down my contract for nothing," Bosnich explained.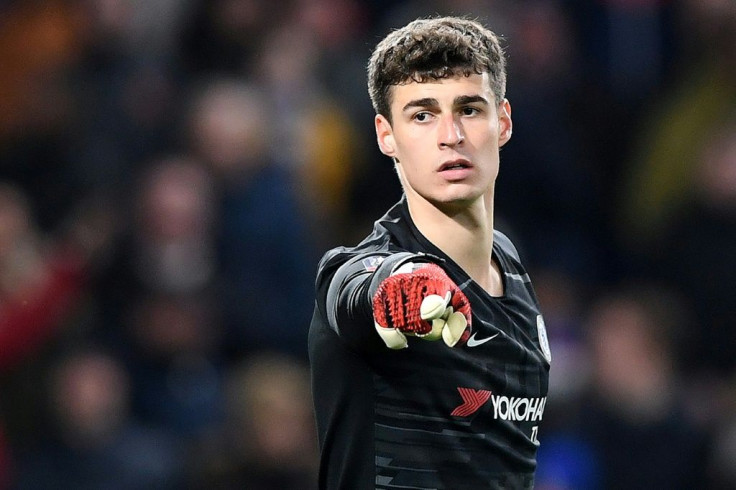 © Copyright IBTimes 2023. All rights reserved.