Chelsea Rumors: USMNT Star Could Be Back In Action Against Tottenham This Weekend
KEY POINTS
Christian Pulisic may play for Chelsea against Tottenham Hotspur this weekend
Pulisic is likely to come off the bench against Tottenham
Lampard believes the Blues are finding the right balance for USMNT star
Christian Pulisic continues to work himself to competitive form, and it appears the United States Men's National Team (USMNT) mainstay is making significant progress.
There is a chance that Blues fans could see the 22-year-old winger back in harness when Chelsea plays Tottenham this Sunday at 11:30 a.m. E.T.
Pulisic has been out of action for three weeks after suffering a hamstring injury. This occurred as the USMNT star was warming up against Burnley last Oct. 31.
Blues manager Frank Lampard gave the update on Pulisic ahead of their UEFA Champions League match against Rennes on Tuesday, NBC Sports reported.
"Pulisic stays back and doesn't travel, but the good news is that he has had some aggression in and he will do some physical work. Hopefully, he will be in contention at the weekend," Lampard said.
Should Pulisic return as scheduled, the Blues are expected to take a cautious approach. He is likely to come off the bench if he is given medical clearance to return to the pitch.
Since being taken down by another injury, Tammy Abraham, Timo Werner and Hakim Ziyech are holding up the fort for Chelsea.
Lampard and the Blues are not short of options moving forward.
Pulisic has struggled with muscle injuries throughout his career. Despite this, Lampard said in a previous post that it is not something out of the ordinary.
Chelsea just needs to find the right balance as far as playing and resting the 22-year-old football player.
"He's a young player still. It's not abnormal and we will find a solution. I don't want to make more of it than it is because we want as many games out of Christian as we can possibly get because of his ability," Lampard said.
For Chelsea, their weekend clash with Tottenham carries big stakes. The Blues are one point behind the Hotspur and Lampard will need all hands on deck.
Though the trio of Abraman, Werner and Ziyech look formidable, the availability of Pulisic will bolster Chelsea's chances this weekend.
But all that will still depend on the evaluation and progress of the American in the coming days.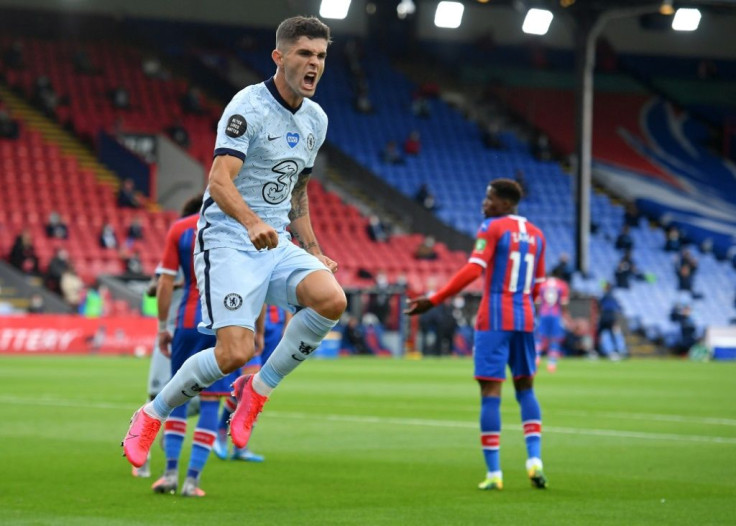 © Copyright IBTimes 2023. All rights reserved.