Chelsea FC News: Lampard Keeps The Faith, Knows Pulisic Injury Will Be Resolved Soon
KEY POINTS
Lampard is not giving up on Pulisic
Pulisic is getting all the help he needed to nurse his way back to top shape
The right balance for Pulisic is still being figured out by Lampard
Chelsea FC could use Christian Pulisic in their matches right now but remains on the sidelines due to a hamstring injury.
Though frustrating for the Blues and the 22-year-old winger, Chelsea boss Frank Lampard is not giving up on Pulisic.
Lampard believes that they can still get the most out of Pulisic moving forward. They just need to figure out the right balance between playing and resting.
The Blues were aware of Pulisic's history of muscular injuries, and unfortunately, these are happening again, Goal reported.
"With Christian, we're still searching," said Lampard. "He's in a position at the moment where he's had a problematic injury. We need to try to find the right balance between playing and resting and maintenance during the week to try to get the best out of him."
Pulisic will miss Chelsea's match against Newcastle United on Saturday. Three weeks ago, it was reported that the American winger's injury was minor.
Though he had ample time to recover, it appears Pulisic is not yet ready to take the field. There is no official word yet on when he could finally suit up for the Blues.
Frustrating as it may seem, Lampard is not giving up on Pulisic and his injury woes. Despite his history of injuries, the Blues coach knows that they will ultimately find a solution to make sure he is well-utilized moving forward.
All that hinges on how well the medical team can assess and nurse the American back to full health.
"He's a young player still. It's not abnormal and we will find a solution. I don't want to make more of it than it is because we want as many games out of Christian as we can possibly get because of his ability," Lampard explained.
Pulisic recently spent time at the United States Men's National Team (USMNT) camp but only to spend time with friends and coaches.
According to USMNT coach Gregg Berhalter, Pulisic has been receiving treatment daily to help him get back into shape, NBC Sports reported.
"He had a great three or four days with the team. He was able to get treatment and be with the guys, connect with the staff again. It was great to see him," Berhalter said.
"Unfortunately he won't be taking part in the matches. He is a player we are certainly going to miss and with his quality, we wish we could have him on the field, but that is not going to happen."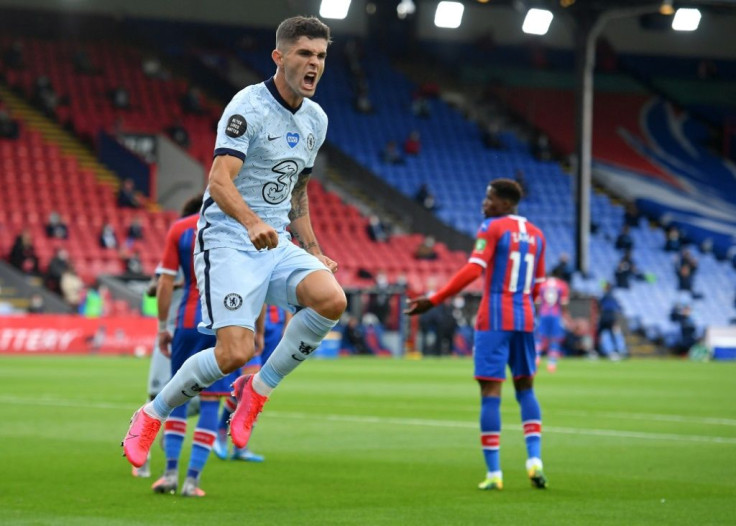 © Copyright IBTimes 2023. All rights reserved.