Chelsea Transfer News: Didier Drogba Says He wants to Leave Stamford Bridge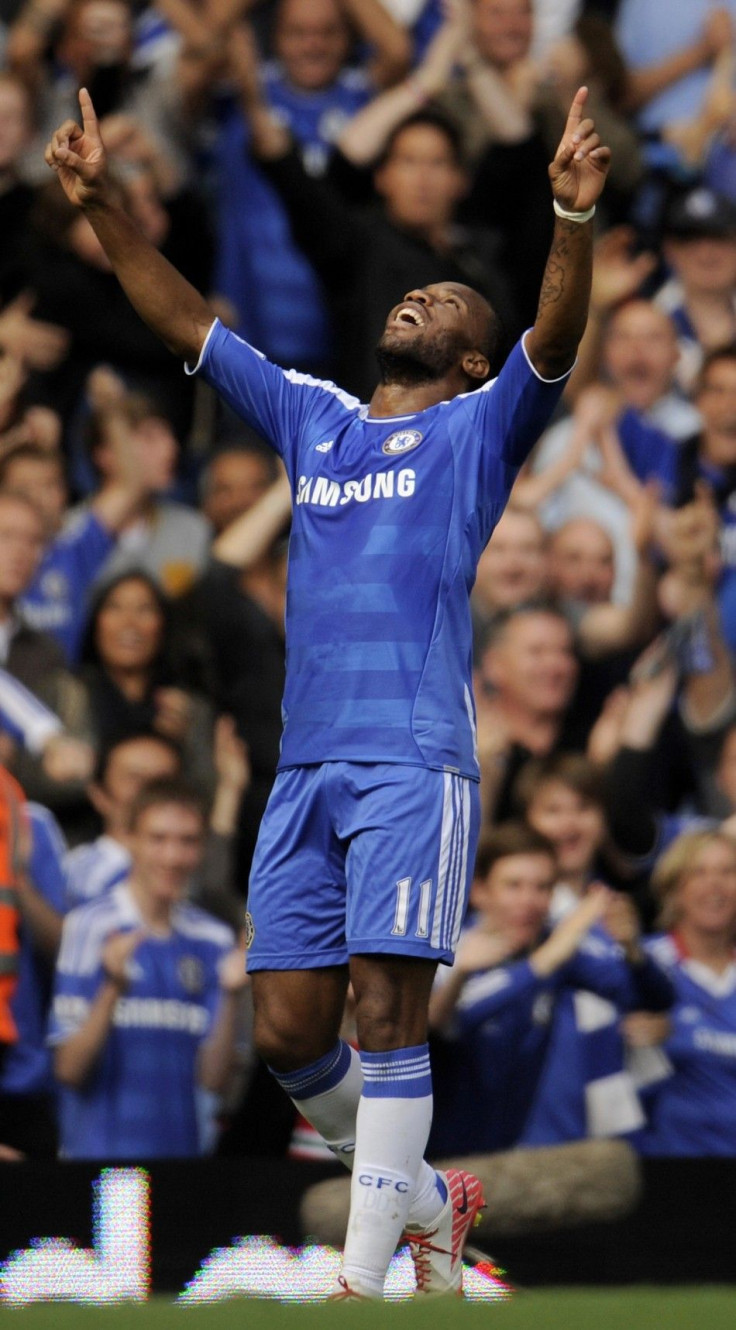 Chelsea's Ivorian hitman Didier Drogba reportedly has confirmed that he wants to leave Stamford Bridge as soon as the January transfer window surfaces and has strictly rejected to sign the latest contract offer from Chelsea.
He feels a more lucrative deal awaits him elsewhere - if not in Europe, then maybe the U.S.
The enigmatic striker, previously, was not happy with the new deal that was handed to him and he showed his concerns over the length and the terms of the offer, and is now, along with his agent Theirno Seydi, looking for a future in United States, Russia or Asia.
Didier has had the offer of a one-year extension from Chelsea. That does not suit us, Seydi told The Sun. We know what we want, where we want to go and what offers we have. AC Milan came in for Didier on loan with an option to buy but I said 'No' straight away. Their offer did not interest us.
The agent said very firmly that Drogba, 33, has nothing left to prove at this age as a player and will go whoever offers him the most money, be it the United States, Qatar or Russia.
It could be the United States, Russia, Qatar or somewhere else in Asia. Once you are well into your thirties you have to go to a club where you can be certain you'll be able to pay your bills. Seydi added. LA Galaxy are a possibility among many others. He has been linked with Anzhi Makhachkala in Russia, as they pay well. But neither Didier nor I have had an offer from them.
Drogba will anyway be out of action for Chelsea in January when he will represent Cote d'Ivoire in the African Cup of Nations. However, Blues boss Andre Villas-Boas will have to look for a replacement fast enough to cover up for the player's departure.
Spaniard Fernando Torres is currently out of form and newcomer Romelu Lukaku is still adapting to the Premiership way of life, according to a Caughtoffside report.
Didier Yves Drogba Tebily, who joined Chelsea in 2004 from Ligue 1 side Marseille for £24 million, has enjoyed a productive stay at Stamford Bridge. He scored only in his third game for the club against Crystal Palace, and led Chelsea to their first Premiership title in 50 years.
The Ivorian has made 316 appearances for the Blues and has managed to score 146 times.
© Copyright IBTimes 2023. All rights reserved.