Chelsea Vs. Barcleona Preview, Prediction: Both Clubs Seeking Their Own Form Of Revenge After 2009 Epic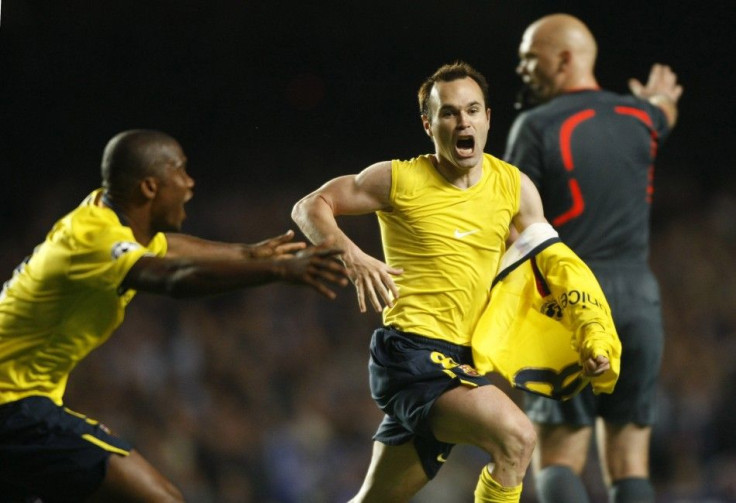 Both before and after the dust settled on Barcelona's victory over Chelsea in the Champions League semi-final of 2009, all the talk was of a certain Norwegian referee and of how the Londoners had been denied their rightful place in the final.
For Chelsea, after having several strong penalty claims denied in the second-leg at Stamford Bridge that year, their motivation to put things right when the two sides meet once more at the same stage this week is obvious.
But there is also significant incentive from that clash to ensure Barcelona leave nothing in the locker room in their quest to make yet another Champions League final.
Three years on and murmurings still continue about that match and the favoritism supposedly shown by referees to Barcelona in general since then. It is a subject that must grate a Barcelona team that play arguably the finest soccer the world has witnessed.
People say Chelsea could have won but for the referee but that is not our problem, said Barcelona's Dani Alves in the lead-up to this week's first-leg, according to the Guardian.
We do not control the referees. We are there to play football, to compete and to try to reach the final. What can we do about the referee?
It seems preposterous after everything they have achieved and the aesthetically pleasing way in which they have done so, but Barcelona will feel that in a way they have something to prove against Chelsea.
And in their aim to demonstrate that they need no officiating assistance to prosper, Pep Guardiola will lead into battle a better side than the one he marshalled to a Champions League crown three years ago.
Lionel Messi has become an even greater player as he has flourished in the false-nine role, scoring an incredible 63 goals already this campaign.
And Barca also has much greater strength in depth this time around. Alexis Sanchez and Cesc Fabragas have made positive contributions after arriving last summer, while youngsters Isaac Cuenca and Cristian Tello have also shown that they are already capable of making the step-up to the first team.
With their quick passing in the midfield and relentless pressing the Catalan giants are perfectly equipped to show up Chelsea's weary legs in the center of the pitch.
There can be little argument that the Blues are a weaker side than they were in that classic contest in 2009. A squad that was beginning to show its age back then has failed to be significantly refreshed. Indeed, the only player who has come in since then who can be said to have seriously strengthened the Chelsea side is Juan Mata.
On the other side, John Terry, Frank Lampard and Didier Drogba are all three years older and no longer equipped to regularly dominate teams as they once were.
In saying all that, Chelsea, and those three stars in particular, are still capable of producing the goods on a one-off occasion. And that makes the first-leg at Stamford Bridge all important.
After the sacking of Andre Villas-Boas, Chelsea are like a boxer who has ignored his future health to carry on fighting for one last big pay-day and a shot at glory.
Roberto Di Matteo's side will be putting everything on the line for what will surely be their last hurrah.
If Didier Drogba, providing he gets the nod ahead of Fernando Torres, can roll back the years to his bullying best he could give Barcelona's defenders a real test if Chelsea play to his strengths.
It is a point that was discussed on Tuesday by Cesc Fabregas, the Barcelona player who should know Chelsea better than anyone.
Recalling a typical match against the Blues from his years at Arsenal, Fabregas said: We dominated but with just one counterattack, Drogba scores, he recalled, according to the official Barcelona website.
It's almost always the same story. They are very strong on defense and they aren't forgiving when they have the ball. They are 'killers' up top, we need to be very aware.
It is a cup competition and anything can happen, but, all things being equal, it should be Barcelona that achieve their own atonement for 2009, rather than Chelsea.
First-Leg Prediction: Chelsea 1-2 Barcelona
© Copyright IBTimes 2023. All rights reserved.