Chevron Makes U.S. Gulf Deepwater Find at Moccasin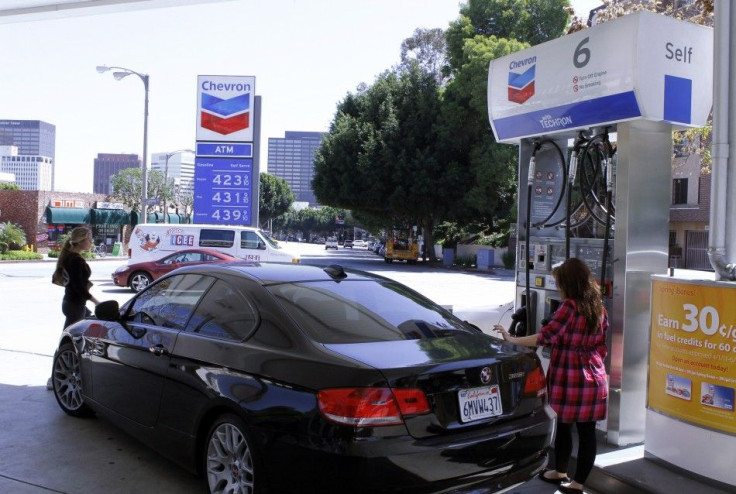 Chevron Corp has made a deepwater discovery in the Gulf of Mexico at the Moccasin prospect, the site of the first exploratory well permit after the end of last year's deepwater moratorium.
Chevron, the second-largest U.S. oil company, holds a 43.75 percent working interest in the prospect, while BP Plc has another 43.75 percent and privately held Samson Offshore owns the rest.
Earlier on Tuesday, Barclays Capital declared it was game on for the deepwater Gulf of Mexico in general, with 20 floating rigs at work there, up from four a year ago and compared with more than 30 at the time of the BP well blowout in April 2010 that led to the U.S. moratorium.
Thirteen new well permits have been issued since early June for a total of 17 so far in 2011, Barclays said.
It's not where it needs to be, Gary Luquette, Chevron's president of North American exploration and production, said in an interview on Tuesday when asked about the permitting situation. It's never going to get back to the old way.
But Luquette believed Chevron would be able to secure enough permits to keep busy the five deepwater rigs it will have in the Gulf of Mexico by next year, up from three now.
Chevron, the top leaseholder in the Gulf of Mexico at the end of last year, will be the second-largest producer in the region over the next decade after BP, according to consultants at PFC Energy.
Chevron began drilling again at Moccasin in March, a year after it started and nine months after it was halted by federal regulators.
The well is located about 216 miles off Louisiana in 6,759 feet of water and was drilled to a depth of 31,545 feet.
The prospect adds to the San Ramon, California-based company's interest in the prolific Lower Tertiary trend, with more than 380 feet of net pay -- a measure of a reservoir's thickness.
The well is 15 miles away from Buckskin, where Chevron is drilling an appraisal well, raising the possibility of a potential co-development of the two sites, Luquette said.
© Copyright Thomson Reuters 2023. All rights reserved.