Chicago Airport Fire Suspect Brian Howard Remains Jailed, Continued Delays At O'Hare, Midway Airports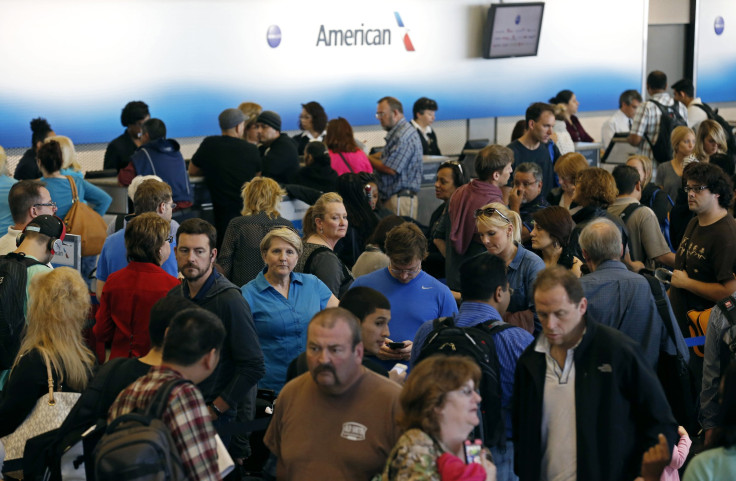 Brian Howard, the man accused of starting the fire at the air traffic control center in Aurora, Illinois, last week, was held without bond after appearing in court Monday, reports CBS Chicago. Howard is charged with one count of destruction of aircraft or aircraft facilities and could face 20 years and a fine if convicted.
Ronald Safer, Howard's lawyer, said his client was a threat to himself and the fire was a "tragic mistake." Howard appeared in court in hospital clothing, with a bandage on his neck for his self-inflicted knife wound. "Friday morning, Brian tried to take his life. That he did so in a way that inconvenienced -- and more -- many, many people is unacceptable, and he deeply regrets that," Safer said to reporters following Howard's court appearance. Federal prosecutors wanted Howard to remain jailed, saying he was a danger to the community, reports the Chicago Tribune.
Following Friday's fire, the Federal Aviation Administration announced a 30-day review of its security and contingency policies. "The air transportation system is vital to our economy, and people rely on it to function 24 hours a day, seven days a week," FAA Administrator Michael P. Huerta said in a speech Monday at the Air Traffic Control Association conference in Maryland. "I want to make sure that we have the most robust contingency plans possible. That is why I've asked our Air Traffic Organization, in collaboration with our partners NATCA and PASS, to review our contingency plans for our major facilities. Over the next 30 days, they will take a look at our plans to make sure we are prepared to both assure the safety of aircraft but also the efficiency of the system."
Chicago's O'Hare and Midway airports experienced thousands of cancellations and delays throughout the weekend. The delays continued into Monday with more than 400 cancellations and delays. For Tuesday, FlightAware.com reports 90 cancelled and four delayed outbound flights for O'Hare and three canceled and two delayed outbound flights for Midway. There were 87 canceled and 27 delayed inbound flights to O'Hare and no reported delays or cancellations for Midway. Chicago also is expecting to see some severe weather later in the week, with possible thunderstorms beginning Thursday afternoon.
© Copyright IBTimes 2023. All rights reserved.