Chicago Bulls News: Are the Bulls Shopping Luol Deng and Joakim Noah for Dwight Howard?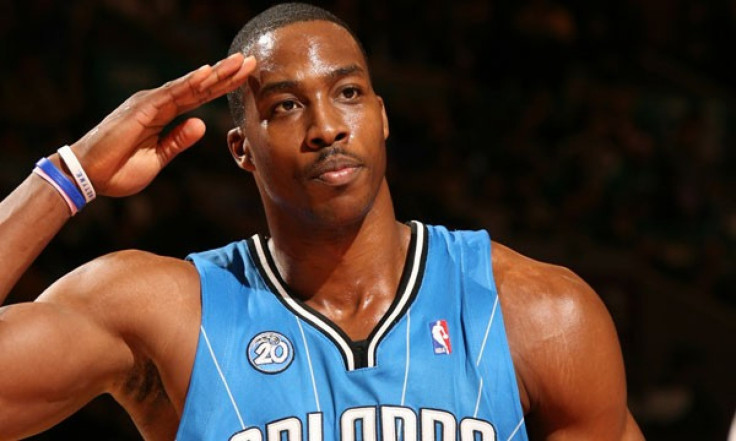 The Chicago Bulls were riding high last year after a 50-16 record in the regular season gave them the number one seed in the Eastern Conference. The Bulls were beating the Philadelphia 76ers handily in the very first game of the playoffs and hopes were high that they might get back to the NBA Finals for the first time since Michael Jordan was a Bull, when star point guard Derrick Rose's left knee gave out and his ACL was torn.
The resulting momentum shift gave a boost to Philadelphia, allowing 76ers to upset the Bulls in six games and setting up a second round match-up with Boston. A promising season swung with Rose's knee as the Bulls struggled to score and were beaten by the young upstart 76ers.
Rose is set to rehab his knee and come back next year, though he may not be ready in time for the start of the season. Adding Rose back to the team could propel Chicago back to championship contender status assuming Rose is back to 100 percent. With that in mind, General Manager Gar Forman from shopping some of his players in the hopes of taking pressure off Rose next season.
It appears that Luol Deng is on the trading block after news broke before the draft that Chicago was planning to move him to the Golden State Warriors for Andris Biedrins, Dorrell Wright, and the seventh pick in this week's NBA draft.
Those rumors were extinguished quickly when Forman assured Deng he was not going to be sent to Golden State. Pundits have pointed out that Forman did not say Deng would not be traded, but said he would not be traded to Golden State.
A trade, while not likely, is still on the table, and Deng understands that there is a business side to the game and Forman would just be doing his job. Deng even addressed the rumors when he was interviewed on ESPN.
I believe there is always to some extent truth behind rumors, he said. But as an athlete, if you get caught up in them, you are really wasting your time because it's not something you can control.
Deng's contract ($27 million over the next two years) leaves the market thin for the former Duke player, and there are very few suitors willing to shell out that much money for him, despite him earning his first All-Star selection and being named to the All-Defensive Second Team this season.
Chicago head coach Tom Thibodeau has long named Deng as one of his favorite players, and a, glue guy on his team, that contributes in ways that can't be measured on the stat sheet. He averaged 14 points to go along with 8 rebounds while playing a whopping 39.4 minutes per game in Chicago in 2011.
Teams with a lot of cap room like the Kings, Hornets, and Suns should take notice. Deng would go great on the Kings to balance out a team full of players that need the ball in their hands to make an impact. Deng would also fit well on the Hornets, especially after the team traded starter Trevor Ariza away to set up a team to build around Anthony Davis.
Both of those teams figure to have lottery picks next season as neither has done enough in the offseason to push them over the top to become a playoff contender, and they could potentially tempt the Bulls with their first round pick for next season.
Though he has not expressed interest in the move, saying Chicago is too cold, Dwight Howard is available to the Bulls as well. If they were to package Deng and their starting center Joakim Noah, they could probably tempt the Magic.
Remember that despite his protests about the weather in Chicago, Howard is asking for a trade to Brooklyn. While Chicago is slightly colder, the difference between 25 degrees or 15 degrees in January is a pretty irrelevant choice, the two cities have nearly identical climates.
Howard also has no say in where he goes. He doesn't have a no trade clause and he is under contract to the Magic for one more season. They are under no obligation to give him what he wants and the Bulls can offer a more lucrative package than the Nets can. The Bulls only concern would be resigning the big man so as to keep him for the long term.
Despite his current reservations, a season spent playing in one of the best markets in the country, alongside one of the best point guards in the game should be enough to convince him to stay, especially if the Bulls can go deep in the playoffs.
© Copyright IBTimes 2023. All rights reserved.