"Chicken War" And Flu Put Dominican Republic And Haiti At Odds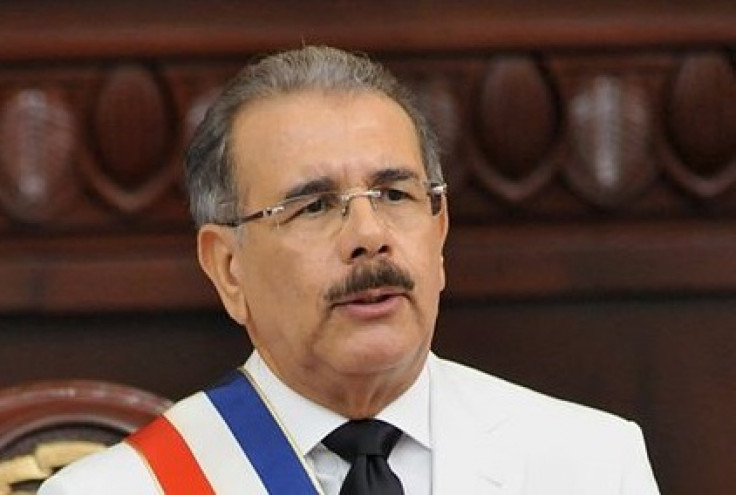 Haiti and the Dominican Republic share an island and a troubled history -- and now their common border is on fire. It has been since Haiti vetoed the import of agricultural products from its neighbor on June 6, coinciding with massive deportations of Haitian immigrants that the Dominican Republic has been carrying out. The protests on both sides of the border have reached such dangerous levels that not even the foreign ministers of both nations have agreed on a solution.
The passage of people and products has been completely stopped at two of the four border passes between Haiti and Dominican Republic, where binational markets operate every day. "Nothing nor anybody goes through here," said Freddy Morillo, president of the Dominican association of merchants in the border town of Dabajón. Morillo led a strike on Monday to protest the import ban, reported Spanish newspaper El País.
On the other side of the border, the Haitian association of merchants in Ouanamithe announced a stop to all its trading with the Dominican Republic. Other border towns, like the Dominican Jimaní and the Haitian Malpasse, did the same.
These chicken wars are the result of a decision taken by Haiti to stop the import of hens, eggs and cold cuts to avoid the propagation of H5N2, or bird flu. A few days later the Dominicans replied that there have been no cases of bird flu in their country, but eight cases of H1N1, or A flu, had been reported. "We do not know where the Haitian government gets their information, but until now in the DR we only have registered cases of H1N1," said Dominican Health Minister Freddy Hidalgo.
The import ban has meant high losses for the Dominican Republic, which every month sells to Haiti 30 million eggs and 1.5 million chickens, according to official records. Two weeks of halted commerce have meant losses of $3.5 million.
"We can't keep on living off pity from Haiti," Víctor Abreu, vice president of the Asociación de Productores de Huevos de la República Dominicana (Dominican Association of Egg Producers), told news agency EFE. "And because of these losses, we have to fire thousands of Haitians who worked the farms."
Haitian Foreign Minister Pierre-Richard Casimir met with his Dominican counterpart Carlos Morales on Monday. After five hours of discussion, they had not reached an agreement. Then Dominican President Danilo Medina announced "drastic measures."
"It is just in the matter of personal interest. Each knows what it's best for their country, and the way to defend that," he told Dominican newspaper El Listín.
Medina added that Port-au-Prince asked for time to resolve the issue, but did not say how much. "We need a solution to the problem now," he added.
Medina denied that he was considering closing the border.
Haitian newspaper Le Nouvelliste, however, reported that Casimir wants to clear things up. Casimir announced that the matter will be discussed in the next presidential meeting. "We really want to seize any opportunity to drop the restriction and restart trade," he said.
While the chicken wars were in full force, NGO Red Fronteriza denounced massive deportations of Haitians, both documented and undocumented, from the DR. Since January, more than 3,000 Haitians have been expelled from the country, without trial or any opportunity to appeal.
Follow me on Twitter: @PReyMallen
© Copyright IBTimes 2023. All rights reserved.