Chiefs Playoff Scenarios: Kansas City Still In Good Position For Top Seed After Loss vs. Seahawks
The AFC playoff picture is becoming a bit clearer as the NFL heads into the final week of its regular season. Four of the six teams currently slated to make the playoffs in the AFC lost over the weekend, including the Kansas City Chiefs (11-4). The good news for the Chiefs is their path to the AFC's top seed is still relatively easy.
All Kansas City has to do is win at Arrowhead Stadium against the lowly Oakland Raiders (3-13) in Week 17. If the Chiefs win, they will be the No. 1 seed in the AFC. If they lose and the Los Angeles Chargers (11-4) beat the Denver Broncos (6-8) on the road, the Chargers would get the top seed instead.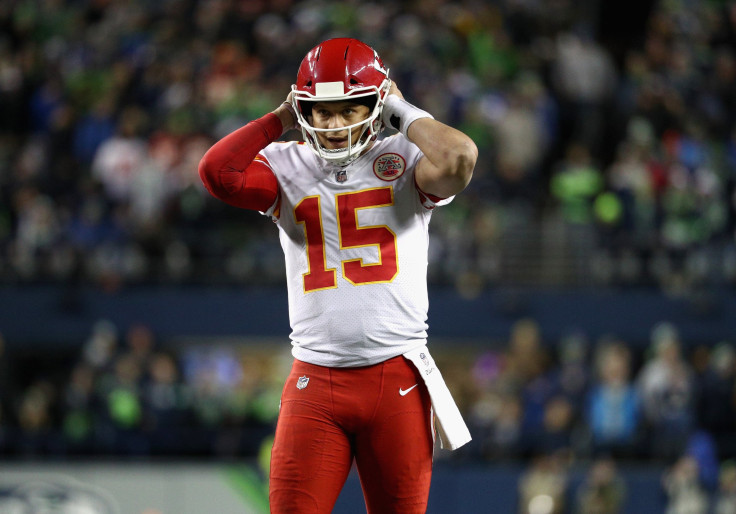 In that scenario, Kansas City would move all the way down to the No. 5 seed. Both the Chiefs and the Chargers are guaranteed to make the playoffs no matter what. If both teams finish 11-5 or 12-4, the tiebreaker goes to the Chiefs.
The Chiefs have already beaten the Raiders on the road this year, back in Week 13. The Chiefs were heavy favorites in that game, but the Raiders kept it close. The Chiefs won 40-33.
<iframe width="560" height="315" src="https://www.youtube.com/embed/S_7CMcc_GfY" frameborder="0" allow="accelerometer; autoplay; encrypted-media; gyroscope; picture-in-picture" allowfullscreen></iframe>
© Copyright IBTimes 2023. All rights reserved.