Chile Is Latin America's Best Country To Do Business, 34 In The World; Venezuela Is Worst, 181 In The World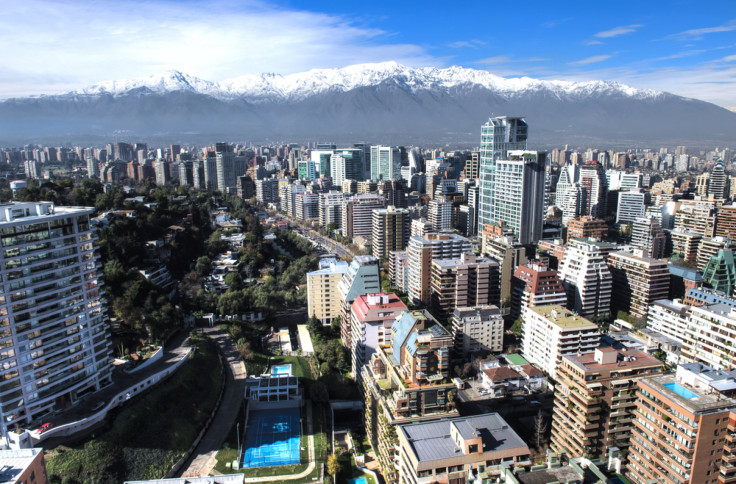 The World Bank, with the latest edition of its report "Doing Business," has confirmed what economists and investors already knew: Chile is the best country in Latin America to do business. The South American powerhouse was the highest-scoring country of the region, clocking in at 34 out of 189 nations surveyed.
Furthermore, Chile has advanced 19 positions in the last four years, strengthening its role as Latin America's most welcoming economy and one of the best 40 countries to do business in the world. The rise of Chile can be explained by its open laws on enterprising and starting companies, which can be done in a day, and its trade policies. As one of the countries in the world with the most free trade agreements, it has few obstacles to imports and exports.
Chile's weaknesses, however, lie in construction, where permits are harder to come by, and the resolution of debt and bankruptcy, currently without a proper frame. Nevertheless, it is expected that several bills currently under consideration in the Chilean Congress will put a remedy to this.
The second country in Latin America to make the list was Peru, which came in at number 42 but descended three positions. Peru's Achilles' heels are construction, fees and taxes to start a business and credit awarding, which according to the World Bank make it a difficult place to open a company.
The second-largest economy in the region, Mexico, was rated number 53, two positions lower than last year. Mexico was praised for its reformist trend, but experts from the World Bank noted that many of the reforms still have to be approved.
On the other side of the scale, the worst countries in the region were Venezuela (181), Bolivia (162) and Ecuador (135). The largest economy in the region, Brazil, was ranked at 116, penalized mostly for its high tariffs on imports.
The top 10 of the report were, in order, Singapore, Hong Kong, New Zealand, the U.S., Denmark, Malaysia, South Korea, Georgia, Norway and the UK.
Overall, the report noted that the world climate for business improved greatly in the last year, with more than 230 reforms implemented in 114 countries – an 18 percent increase from 2012.
© Copyright IBTimes 2023. All rights reserved.