Chilean Right-Wing Coalition Needs New Leader; Presidential Candidate Pablo Longueira Resigns, Claims Depression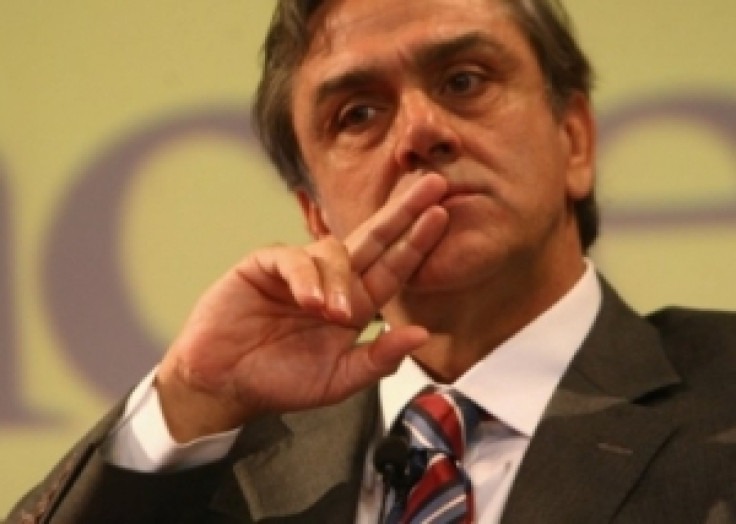 Hard weeks ahead for the Chilean conservative party coalition. Barely a month after the primaries, presidential candidate Pablo Longueira announced his resignation on Wednesday due to clinical depression, thus ending his campaign. The coalition, which is currently the leading political force in Chile, has less than four months before the Nov. 17 elections to find a new representative, who will face Socialist Michele Bachelet.
Longueira, who has been battling depression for years, had a serious depressive episode in 2003 that made him abandon his political career temporarily. His triumph in the primaries gave him a short rush of optimism in his most recent election, but the pressure of the campaign got the best of him. His press conference on July 9 was his last public appearance.
His coalition -- formed by Renovación Nacional (RN), President Sebastián Piñera's party, and Unión Demócrata Independiente (UDI), Longueira's party -- is not considering holding new primaries. The initial idea was to find one representative for the coalition, but it does not rule out the possibility of splitting and entering the election separately. "Having two candidates is not the best idea, but it is not impossible either," said Carlos Larraín, leader of RN.
The other alternative is to designate Andrés Allamand, a member of RN who lost against Longueira in the primaries by a very narrow margin, but local newspaper La Tercera reported that the option is pretty much off the table given how Allamand took his defeat: He blamed Piñera's administration and antagonized UDI, whose leader, Patricio Melero, made it very clear, according to La Tercera, that he would not support Allamand.
Two other names in the cards are Laurence Golborne (UDI), a former mining minister who gained popularity after the rescue of 33 miners trapped in the San José mine in 2010; and Minister of Labor Evelyn Matthei (UDI), who could be a strong opponent against Bachelet. President Piñera made his support for Matthei known on public television, when he said that "to be a presidential candidate, one has to be willing to compromise, and bring enthusiasm and strength. She has all that."
RN, on the other hand, is reluctant to name a candidate from UDI. The division within the coalition has done nothing but increase the popularity of former president Bachelet, who in the primaries obtained more than 73 percent of the vote.
Bachelet said, "I have a respectful relationship with Pablo, and I can only imagine the difficult situation his family is going through."
© Copyright IBTimes 2023. All rights reserved.