China Allows US Investors Access, For The First Time, To Yuan-Linked Shares In Shanghai And Shenzhen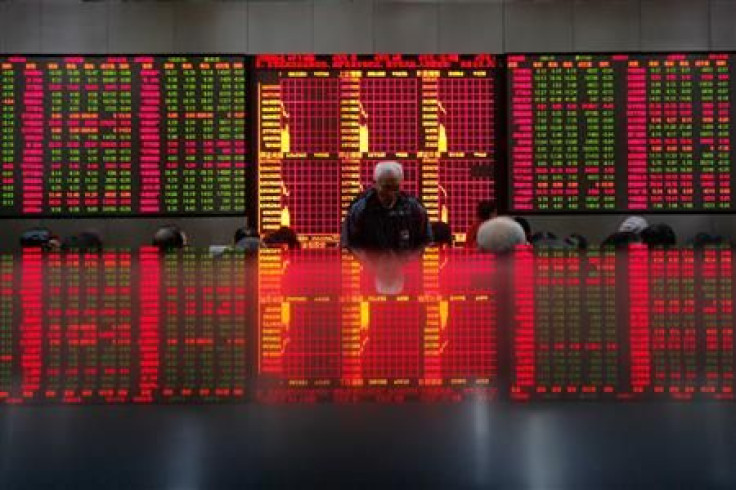 China will begin offering U.S. investors more direct access to shares traded on exchanges in Shanghai and Shenzhen, in a landmark move signaling that the country could further open up its financial markets.
China's securities and foreign-exchange regulators gave the go-ahead to Shenzhen-based Bosera Asset Management Co., which has joined hands with New York-based Krane Funds Advisors, and Beijing-based Harvest Fund Management Co., which partnered with Kansas City, Mo.based-Deutsche Asset & Wealth Management, to sell exchange-traded funds, or ETFs, linked to China's A-shares, which are denominated and traded only in renminbi, the Wall Street Journal reported, citing an anonymous source, on Wednesday.
Deutsche Asset & Wealth Management announced that the initial capital investment in the db X-trackers Harvest CSI 300 China A-Shares Fund (NYSE: ASHR), as the ETF is named, was pegged at $108 million, the largest for any ETFs since 2007.
"ASHR will provide American investors with direct access to a key international market for the first time, as other ETFs that seek to provide exposure to China A-shares must do so indirectly via derivatives or other instruments," Martin Kremenstein, head of Passive Asset Management for Deutsche Asset & Wealth Management Americas, said in a statement.
The ETFs provided by Bosera Asset Management also will be listed on the NYSE, the Journal reported, citing a source familiar with the matter.
Currently, most companies listed on Chinese stock exchanges issue two types of shares, A-shares and B-shares, of which B-shares are linked to foreign currencies such as the U.S. dollar and are available to both domestic and foreign investors, while A-shares have so far been accessible only to Chinese investors.
Harvest Fund Management is the second-largest asset management company in China with more than $47 billion in assets under management, according to a statement from Deutsche Asset & Wealth Management.
"ASHR seeks to track the CSI 300 Index, which includes the 300 largest and most liquid securities trading on the Shanghai and Shenzhen Stock Exchanges," the statement said.
© Copyright IBTimes 2022. All rights reserved.
FOLLOW MORE IBT NEWS ON THE BELOW CHANNELS