China announces new measures to combat rising commodity prices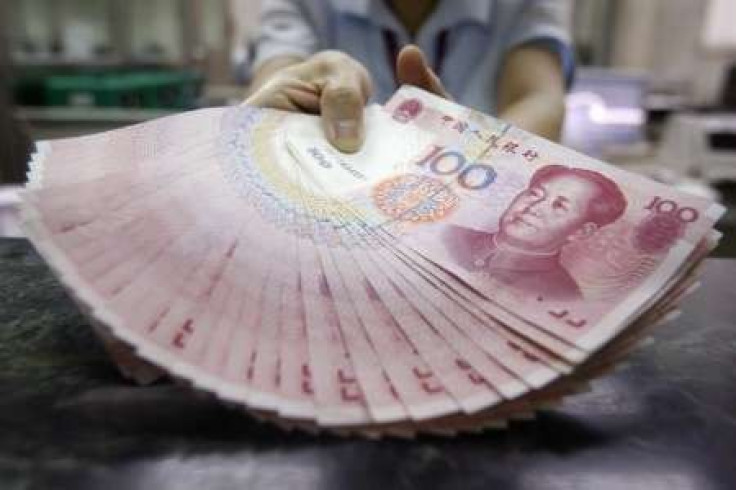 The Chinese government has announced a slew of measures to combat rising commodity prices, including boosting agricultural production and stabilizing supply of products and fertilizers.
The State Council, China's Cabinet, announced several other measures including an increase in vegetable-planting efforts, cutting road tolls for vehicles transporting farm products and a reduction in prices of power.
Local governments must temporarily disburse subsidies to needy people and increase allowances for poor students and student canteens, according to Xinhua, the official Chinese news agency.
China is struggling to control massive price hikes, as inflation soared to a 2-year high at 4.4 percent in October, mainly fueled by a rise in food prices. Many fear that the second round of quantitative easing by the U.S. Federal Reserve could further add to inflationary pressures.
Inflation is expected to rise to 3.8 percent in the fourth quarter, according to a report by the State Information Center on Friday.
People's Bank of China also raised the required reserve ratio (RRR) by a further 50 basis points on Friday, for the second time in two weeks.
The PBC explained that the move was taken to to strengthen liquidity management and appropriately control supplies of money and credit.
This switches the emphasis to how policymakers will now use the RRR as a regular part of their toolkit to maintain domestic liquidity at a desirable level, Mark Williams, a senior China economist, said in a note on Friday.
The 50 basis point move is equivalent to withdrawal of 350 billion yuan of base money in terms of its impact on banks' ability to lend, he added.
The hikes are generally used by the PBC as a signal to banks to slow lending and indicate its seriousness about policy tightening. However, the past few hikes did not have much impact on lending, which continued to be high, and continued to be a cause for concern.
The fluctuation range of China's currency exchange rate can be further broadened to help curb rising inflation, Li Daokui, a member of the monetary policy committee of the PBC, was quoted as saying by Xinhua.
A stronger yuan, which is being demanded by both the U.S. and the European Union, would help increase the purchasing power of the people and reduce the cost of international exports, thereby helping inflation.
Daokui had predicted earlier in October that China can afford an annual 3 to 5 percent appreciation of the yuan.
The yuan slipped against the dollar on Monday, after the latest measures by the Chinese Government.
Spot yuan was trading at 6.6367 versus the dollar by midday, down from Thursday's close of 6.6336 but was still up 2.86 percent since the PBOC announced a depegging of the two currencies in mid-June, Reuters reported.
Dealers still expect China to let the yuan touch 6.6 per dollar at some point this year, possibly when the U.S. Treasury prepares to publish its twice-yearly currency report that was delayed from mid-October and could name China as a currency manipulator, Reuters added.
© Copyright IBTimes 2023. All rights reserved.