China Arrests Man For Suicide 'Rumors' Amid Stock Market Rout: State TV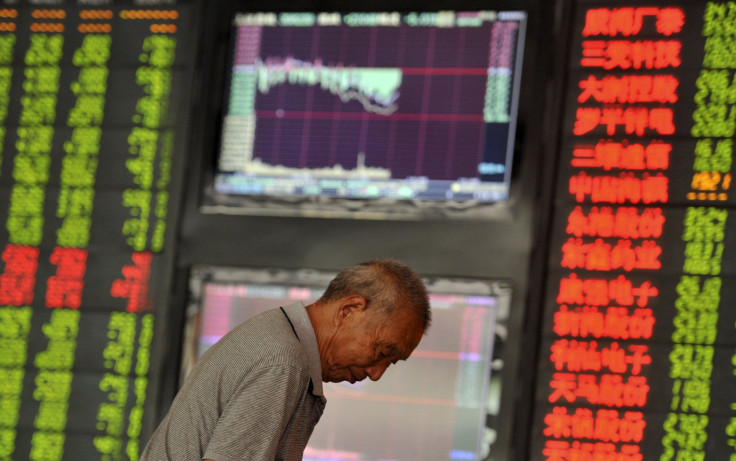 BEIJING (Reuters) - Chinese authorities have arrested a man who allegedly spread rumors about people in Beijing jumping off buildings in response to a stock market crash, state television reported on Sunday.
The 29-year-old man, surnamed Tian, was detained for "disorderly behavior", China Central Television said.
He allegedly wrote on social media on July 3 that "there are people, because of the stock market crash, who have jumped off buildings in Beijing's Financial Street," a commercial development in downtown that houses many financial institutions.
The post in question could not be found on Sunday, and may have already been deleted by censors, who strictly control what can be said on Chinese social media.
China's Shanghai Composite Index has lost around 30 percent of its value over the past three weeks, a dramatic end to an equally breathtaking rally that saw it more than double in just seven months, fueled by official interest-rate cuts.
The government, regulators and financial institutions are now waging a concerted campaign to prop up the nation's two main share markets, amid fears that a meltdown would rock the financial system and inflict heavy losses across an economy where annual growth is already running at a 24-year low.
On Saturday, China froze new share offers and set up a market-stabilization fund.
In 2013, authorities unveiled tough new measures to stop the spread of what the government calls irresponsible rumors, threatening three years in jail if unsubstantiated social media posts are reposted 500 times, or viewed 5,000 times.
(Reporting By Adam Rose; Editing by Kim Coghill)
© Copyright Thomson Reuters 2023. All rights reserved.