China Beer Festival Near Ramadan Defended By Academics After Muslim Uighur Outcry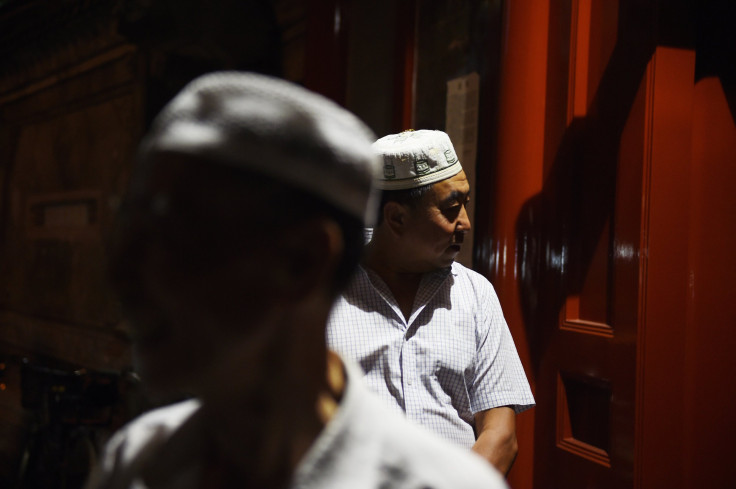 Two Chinese academics spoke out Tuesday in support of a controversial beer festival critics argued was offensive to local Muslims preparing to observe the holy month of Ramadan. La Disheng, a professor in the Xinjiang region's Communist party training school, and Sun Lizhou, a scholar at the Southwest University of Political Science and Law, defended the Niya County beer celebration in an article from the state-affiliated Global Times.
"The local government did not force anyone to participate in the competition, and villagers have the option to join such activities based on their religious faith," Sun said. Organizers said the June 16 festival was set up to enliven the village's cultural life and bring people together. It attracted about 60 locals to a competition where men chugged beer as women danced around, International Business Times previously reported. Participants won prizes up to $160 cash.
The event came just days before the start of Ramadan, an important observance for Uighur residents of the "heavily Muslim" area, Reuters reported. Islam prohibits its followers from drinking alcohol, and some Muslim Uighurs saw the festival as an affront to their religion. The beer competition was also cast as another move by the government to control the group -- it followed a mandate that none of Xinjiang's civil servants, teachers or students were allowed to fast during Ramadan, as is traditional, Agence France-Presse reported.
Earlier this week, Dilxat Raxit, of the exiled group the World Uyghur Congress, said the festival was an "open provocation to the Islamic faith." But professor La argued in the Global Times that the religion was new to Xinjiang and the festival was not contrary to many residents' lifestyles.
"Many Uyghur residents and government employees like to drink for pleasure, but in recent years some extremists and separatists have been denouncing drinking among Muslims in Xinjiang," he said.
The Global Times report appeared to be deleted from the site after its publication Tuesday.
© Copyright IBTimes 2023. All rights reserved.
FOLLOW MORE IBT NEWS ON THE BELOW CHANNELS