China Begins Using Anal Swabs To Detect COVID-19 Cases
KEY POINTS
The anal swab method involves inserting a cotton swab into the anus and rotating it
Anal swab samples have been taken from residents of neighborhoods with a high prevalence of the virus
China has recorded a surge in coronavirus cases
As COVID-19 continues to surge, China has moved to impose strict lockdowns and begin mass testing campaigns in efforts to stem the coronavirus ahead of the Lunar New Year holidays. One of the measures taken by some Chinese cities is using anal swabs to detect the virus.
China's state media reported that a school in Beijing conducted multiple tests — serum antibody, nasal, throat and anal swabs — for all its staff members and students after a 9-year-old boy tested positive for COVID-19 last week.
The anal swab testing method involves inserting a cotton swab 1.2 inches to 1.9 inches (3 to 5 centimeters) into the anus and rotating it, Reuters explained.
This testing method is part of the new measures adopted by China following a rise in COVID-19 infections in the country. Other measures include tightening internal restrictions and imposing travel curbs. The total number of confirmed COVID-19 cases in China is 99,655 and the death toll is 4,811, according to data from Johns Hopkins University.
Officials last week said they have taken anal swabs from residents of neighborhoods in Beijing where the virus has been prevalent. The testing method also has been used for people in designated quarantine facilities.
Studies have shown that coronavirus survives longer in samples taken from the anus or excrement than those from the upper body tracts, said Li Tongzeng, a senior doctor from Beijing's Youan hospital, according to China's state-run Global Times.
A city official in Weinan in northern Shaanxi province explained the decision to use anal swab tests. A 52-year-old man in Weinan showed symptoms of COVID-19, but he was found to be negative for the virus when tested with a throat swab, the official said. When the man was tested using nose and anal swabs, the results showed he was positive for the virus, according to Reuters.
However, the anal swab method has not been used on a large scale because the technique isn't considered convenient enough, Li said.
The spike in China's COVID-19 cases comes as a World Health Organization team prepares to collect data on the origins of the pandemic. The team of experts will complete the 14-day quarantine this week and begin field visits.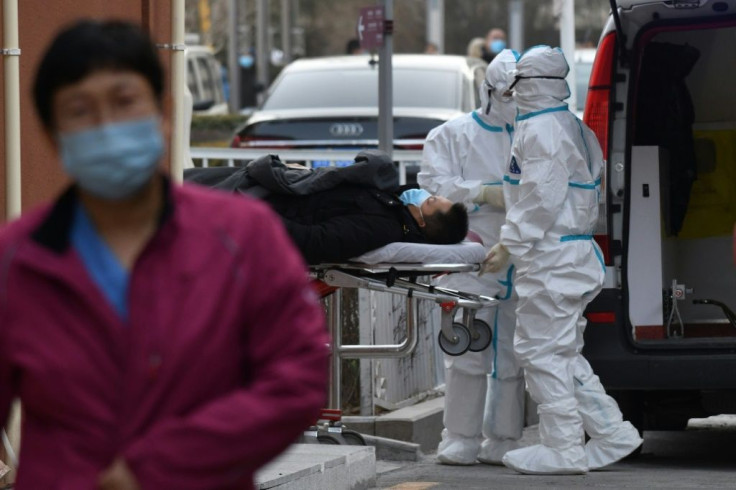 © Copyright IBTimes 2023. All rights reserved.