China 'Black Monday' Stock Market Panic In Asia: For Key Trade Partners Malaysia, South Korea, Japan, Meltdown Will Test Resilience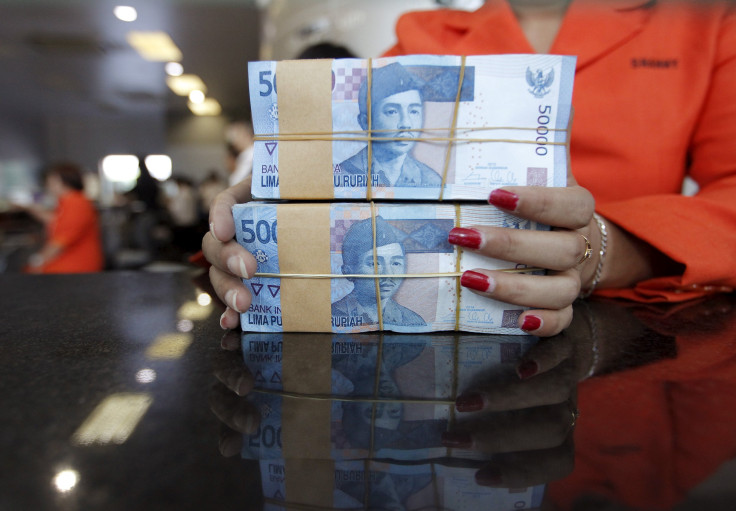 The repercussions of the Chinese stock market's biggest drop in eight years stretched around the globe Monday, with stock indexes showing record declines. But countries in East and Southeast Asia with close ties to China might feel the effects of "Black Monday" especially keenly as they suffer short-term setbacks, economists said.
"The countries that will suffer more from the contraction in China will be [in] Southeast Asia, because they're resource exporters," Wing Thye Woo, a professor of economics at University of California, Davis, predicted, even though trade with all of China's major partners, including Japan and South Korea, would suffer in the coming weeks. "How quickly you bounce back will depend on the resilience of the economy, and the resilience of the economy will depend will depend on whether the country has been pursuing effective policies in the past."
China's stock market began its rapid tumble in mid-June. It has declined by more than 30 percent in the past month, despite efforts by the government to break its downward slide. China devalued its currency, the yuan, by close to 2 percent Aug. 11 in an effort to render exports less expensive and thus more attractive to foreign buyers. But the Shanghai composite index nevertheless fell nearly 8.5 percent Monday, its biggest one-day drop in eight years.
The fall incited panic in other stock markets throughout Asia and beyond. The Dow Jones Industrial Average dropped 1,000 points upon opening Monday. Japan's Nikkei 225 stock average dropped 4.6 percent, and Hong Kong's Hang Seng index was also down more than 4 percent. South Korea's Composite Stock Price Index dropped 2.47 percent Monday.
"Problems in China are having a direct impact on South Korea since the country is heavily dependent on its neighbor for trade," the Korea Observer reported. China is South Korea's largest export market.
Shanghai Composite Index (Closing) | FindTheData
China's top export destinations are the United States, Hong Kong, Japan, Germany and South Korea, according to the Observatory of Economic Complexity, a site run by the Massachusetts Institute of Technology. The top five sources from which the economic powerhouse imports its goods are Japan, South Korea, other Asian countries, the United States and Germany.
For several of these neighboring Asian countries, China's partnership is critical to their economies.
From Japan, 19 percent of exports are sent to China, and it buys 22 percent of its imports from its neighbor. China is also South Korea's top trading partner; 23 percent of South Korea exports go to China and 16 percent of imports are shipped from there. For Malaysia, China ranks second as an export partner.
Malaysia is at particular risk because of how its economy has developed in recent years, Woo, the UC Davis professor, said. Furthermore, Southeast Asia had been suffering from a recent economic slowdown of its own, Woo added.
Exports out of East Asia overall dropped roughly 5 percent during the first five months of 2015, Reuters reported in June, with exports from that region to China suffering the biggest decline, in part because China's manufacturing sector is shrinking. Malaysian sales to China dropped 22.7 percent in March, for instance, Reuters reported, while Japanese exports to China also fell in July.
How well Southeast Asia's emerging markets will recover from the effects of Monday's crisis will vary from country to country. Malaysia's exports to China lacked diversity, Woo said, while Malaysia "has been rendered vulnerable by economic mismanagement." Malaysia itself, not China, was to blame for that problem. He suggested, "Don't just blame China; look in the mirror and look at yourself."
© Copyright IBTimes 2022. All rights reserved.
FOLLOW MORE IBT NEWS ON THE BELOW CHANNELS