China To Build Second, Larger Aircraft Carrier To Bolster Military Hardware, Says State Media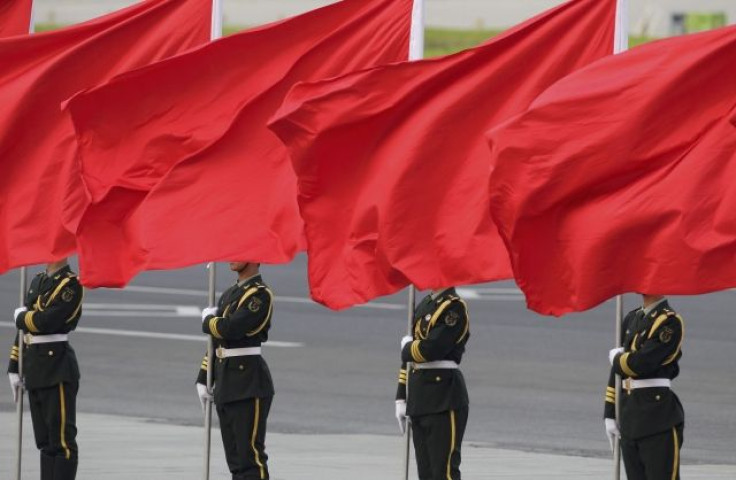 China will build a second, larger aircraft carrier capable of carrying more fighter jets, the official Xinhua news service reported on Tuesday, as part of Beijing's efforts to build up military hardware.
Currently, China has one aircraft carrier, the Liaoning, purchased used from Ukraine and refurbished in China. It has conducted more than 100 exercises and experiments since it was commissioned last year, according to Xinhua.
Song Xue, deputy chief of staff of China's People Liberation Army (PLA) Navy, announced the decision to build the second aircraft carrier on Tuesday at a ceremony to celebrate the Navy's 64th founding anniversary in Beijing.
"The next aircraft carrier we need will be larger and carry more fighters," he said.
The Liaoning has a full displacement of more than 50,000 tonnes, according to Xinhua. The carrier's original design allows it to carry about 30 fixed-wing aircrafts. Song said the Navy hoped that the next carrier could be larger to load more aircrafts.
He added the Liaoning does not belong to any of the Navy's three fleets, but under direct command and management of the Navy's headquarters.
China is also building up other forms of military hardware, including a stealth fighter jet believed to be capable of landing on a carrier, drone aircraft and nuclear submarines, Reuters news agency reported.
Since the mid‐1990s, China's military reforms have accelerated and defense spending has steadily increased, according to the U.S.-China Economic and Security Review Commission (USCC), set up by the U.S. Congress in 2000 with the legislative mandate to monitor the national security implications of the bilateral trade and economic relationship between the U.S. and China.
China's process of modernizing its armed forces has involved the development of indigenously designed weapons systems, some of which underwent a process of development, procurement and deployment outpacing the estimates of the U.S. and other foreign observers, the commission said in a report published in April last year.
The report of China's plan to build the new aircraft carrier came after Chinese officials denied foreign media reports in September 2012 that China was building a second carrier in Shanghai.
According to the USCC, Beijing exercises secrecy over many aspects of its military affairs, and in some instances puts forth false or misleading information. The lack of transparency in China's military modernization has been a frequent complaint of the U.S. defense officials in recent years.
© Copyright IBTimes 2023. All rights reserved.
FOLLOW MORE IBT NEWS ON THE BELOW CHANNELS