China Cracks Down on Baby Trafficking: Chinese Police Rescue 382 Babies From Traffickers, Arrest More Than 1,000 Suspects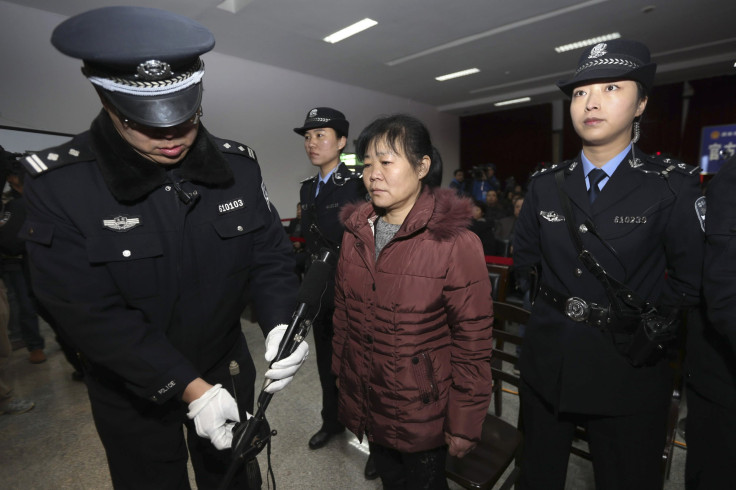 Chinese police arrested 1,094 suspects who are said to have been involved in child trafficking and rescued 382 babies across the country, China's Ministry of Public announced Friday.
The police reportedly smashed four child-trafficking rings, which allegedly used websites and instant-messaging services to trade babies. The six-month long sting operation led to a virtual black market consisting of four websites and about 30 groups that helped connect traffickers with potential buyers, CNN reported, citing local news sources.
The ministry also reportedly said that the investigation into the online sites supporting child trafficking is ongoing though it did not mention whether any charges have been levied against the suspects, or if the trafficking extended beyond national borders.
Local news reports also said that the police have arrested a woman who admitted to have bought two baby girls in August 2013 and January 2014. Another couple admitted that they bought a baby online for 20,000 yuan ($3,250), according to CNN.
The Chinese government has been struggling with human trafficking for a long time and the latest development follows last month's suspended death sentence and life imprisonment handed down to Zhang Shuxia, a female doctor who was found guilty of kidnapping and selling newborn babies. She reportedly sold seven babies after convincing parents that their baby was sick and had to be given away.
According to a report by Agence France-Presse, or AFP, China rescued 24,000 children from child trafficking groups in the first 10 months of 2013. The government has not clarified whether the babies rescued in the latest operation would be returned to their parents or not.
Critics of China's one-child policy say that it has fueled a rise in child trafficking. In December, the Chinese government gave its consent for couples to have two children if one of the parents is a single child, AFP reported.
© Copyright IBTimes 2023. All rights reserved.