China To Debut Environmental Tax To Address Smog Problem, Replacing Ineffective Pollution Charges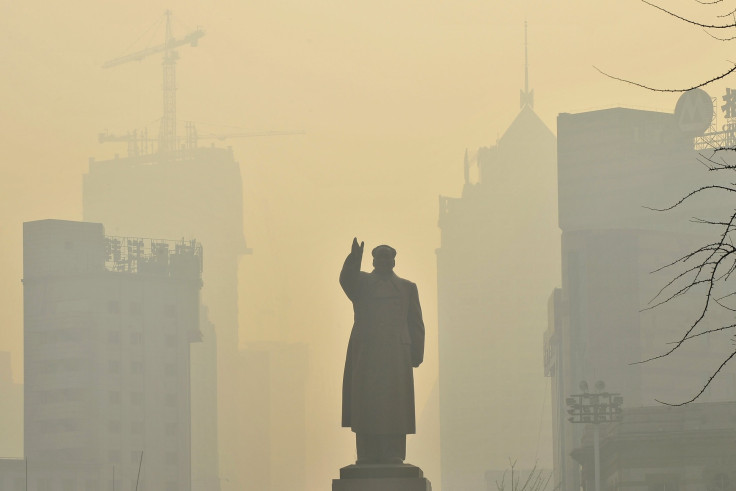 An environmental tax bill currenly being reviewed by China's legislature may go into effect this year, as part of country's ongoing battle to get its companies to cut back on industrial pollution and alleviate severe smog and other environmental damage.
China currently has pollution charges which in 2013 collected nearly 21.61 billion yuan ($3.52 billion), up 5.2 percent from 2012, from a total of 431,100 polluters, which is a 22.2 percent increase over 2012, Caijing, a Chinese financial news portal, reported on Tuesday. However, the charges still failed to deliver the kind of broad and strong protection China's dire environmental issues require, due to the lack of enforceability of taxes and a strong collection and management system.
Pollution charges are the predecessor and in this case, an inadequate alternative of the environmental tax. They apply to a wide range of pollutants including exhaust gas, waste water, garbage, noise pollution etc. and it is this broad scope that makes these charges hard to enforce. An effective environmental tax would instead start with easy to target pollutants like exhaust gas and waste water.
But even an environmental tax cannot address China's pollution problems at the root, said Jiang Kejuan, one of the drafters of the tax law which has been under discussion for a long time before being put in front of the National People's Congress. Legislation would need to enable the pressing of criminal charges against heads of heavy polluting companies and the imposition of high fines, Caijing reported.
The environmental tax could also get in the way of an existing plan for a carbon tax, as air pollution concerns are trumping climate change concerns, Reuters reported, as both taxes would target the same sources and as China enters an economic slowdown, Beijing is wary of hitting companies with too many costly regulations.
"We have to reflect the requests of the majority through many consultation rounds," said Zhu Guangyao, the vice environment minister. Zhu added that a carbon tax is increasingly controversial among lawmakers while the environmental tax would be easier to push through.
China's environmental problems have caused large-scale public anger in the past year, and Chinese Premier Li Keqiang last week declared war on pollution, pointing to the priority of the Chinese government, according to Reuters.
© Copyright IBTimes 2023. All rights reserved.