China Detains Executives For Illegally Raising $1B, Lending Scandal Highlights Lack Of Regulation In Online Finance Sector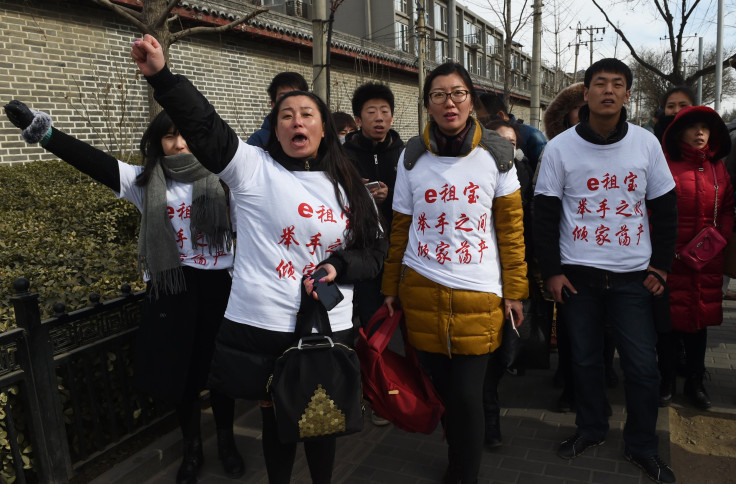 SHANGHAI — Police in southern China have detained 13 executives from a peer-to-peer (P2P) lending platform and ordered the company to suspend operations, in the latest scandal to hit a sector that has seen several spectacular collapses of companies involved in suspected Ponzi schemes.
The raid on Guangdong Huirong Investment Co., based in the city of Huizhou, came soon after the Chinese government launched a campaign against illegal online lending, apparently fearing social unrest after a series of scandals triggered large protests. Experts say weak rules and conflict between different government departments over who should regulate the fast-growing sector have contributed to the problem, in an industry that was worth more than $70 billion in China last year, according to estimates from Citigroup.
Police said the company's online lending platform, known as Esudai.com (which roughly translates to "quick online loans"), had illegally collected deposits, and said its executives were suspected of taking tens of millions of dollars of investors' money for their own uses.
The company, which claims to have raised some $1.1 billion from more than 300,000 investors over the past six years, said on its website that it had operated legally, and would cooperate with the investigation. But the raid comes as confidence in China's rapidly growing P2P sector has been shaken by a series of scandals, which have raised questions about management of the sector.
Earlier this year, more than 20 executives from China's biggest P2P online lender, Ezubao, were detained and accused of defrauding 900,000 investors of more than $7 billion in just two years. The company, based in Anhui province, had claimed to be investing in innovative businesses. Its head, Ding Ning, is reported to have personally embezzled some $230 million, while staff wore luxury fashion brands, and the company spent more than $20 million on TV advertising, including on state broadcaster CCTV.
In another case, police in Shanghai last month detained more than 20 staff of a company called Zhongjin Capital Management, which is reported to have raised some $5 billion. Its founder, Xu Qin, was detained last month and recently appeared on state television confessing to operating a Ponzi scheme. State media reported that Xu had lived the good life, with a huge penthouse apartment in Shanghai's financial district and a fleet of expensive cars. The company even set up its own "museum" in one of the historic buildings on Shanghai's Bund waterfront.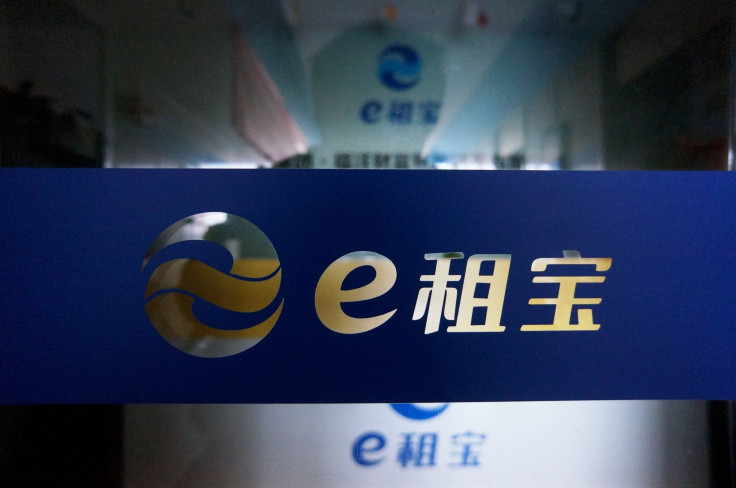 And last year there were angry protests in several cities, including the capital Beijing, after investors lost an estimated $6 billion on the Fanya Metals Exchange, based in the southern city of Kunming, which they believed was guaranteed by the government.
Some have blamed Chinese citizens for naivety in putting faith in investment vehicles offering very high yields. For instance, the Fanya Metals Exchange offered 14 percent annual returns and the freedom to withdraw money at any time, while Ezubao offered returns of between 9 and 14.6 percent (compared to bank deposit rates of barely 1 percent) with no minimum limit on investment.
But a lack of other investment channels in China — particularly after last year's falls on China's stock market — means many investors are on the lookout for attractive opportunities. And one expert, professor Ning Zhu of the Shanghai Advanced Institute of Finance, and author of the recent book "China's Guaranteed Bubble," has said the Chinese authorities have fuelled this trend by repeatedly bailing out losers in the past.
"Investors think it's guaranteed that they will make money," he said at a recent talk in Shanghai.
Zhu also pointed to a lack of control on P2P firms by local governments, and said turf wars between different official departments had left loopholes in regulation of the sector.
And, while some experts have praised the Chinese government for being willing to allow experiments with new forms of online financing, others have criticized the lack of regulation.
The government has said that illegal fundraising cases increased by 71 percent in 2015, to more than 10,000 cases. And after announcing a crackdown on the sector in mid-April, it has promised closer scrutiny of private financing, with a moratorium on registration of new such firms, and plans for a further overhaul in the second half of the year.
However a recent report from consultancy McKinsey warned of continuing risk from fraud in China's internet finance sector. And advertisements for wealth management firms and online platforms, promising high returns and safe investments, can still be seen widely in many Chinese cities.
© Copyright IBTimes 2022. All rights reserved.
FOLLOW MORE IBT NEWS ON THE BELOW CHANNELS