China To Flatten Hundreds Of Mountains To Expand Cities But At Great Cost To Environment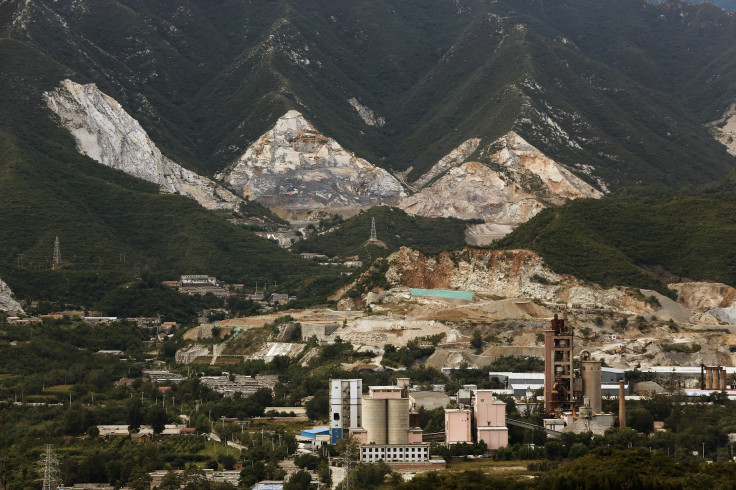 China is leveling hundreds of mountain peaks to make way for new cities at a great cost to the environment, researchers say.
Developers use the soil and rock they get from shaving down mountaintops to fill in valleys to create flat terrain. But the massive effort has been linked to air and water pollution, severe erosion, landslides and dust storms, according to a paper released last week.
Researchers compared the effects of leveling mountains in China to those of the mining industry in parts of the U.S., but said China's effort is on a much larger scale.
"In the U.S. and China, we're moving ahead without much insight into what the result will be, especially when it comes to the water, the hydrology, the water quality implications," Brian McGlynn, a professor from Duke University in the US, told BBC Radio. "We don't have any experience with manipulations on this scale: It's a large experiment."
Already, dozens of hilltops surrounding the mountainous cities of Chongqing, Shiyan, Yichang, Lanzhou and Yan'an have been flattened to supply more land for development. One of the largest projects, which began in April 2012, will create 78.5 square kilometers, or 30 square miles, of flat ground around Yan'an in Shaanxi province.
More so, the "mountain-moving project" is being done despite pending environmental assessment. Scientists say the Chinese government should study the risks associated with changing China's landscape before moving forward.
"The consequences of these unprecedented programmes have not been thought through -- environmentally, technically or economically," Peiyue Li, assistant professor of hydrogeology and environmental science at Chang'an University, wrote in the study published in the journal Nature.
In Lanzhou, the capital and largest city of Gansu Province in Northwest China, a major Chinese construction firm is spending more than $3 billion to bulldoze the mountains surrounding the metropolis. The expansion is known as the Lanzhou New Area and occupies some 500 square miles of land.
China's state-controlled Chinese TV claims the mountaintop removal program will create major opportunities for investment and "lead to the creation of an environmentally sustainable economy based on energy-saving industries."
Researchers fear that in some areas, the ground where mountains are being removed is too unstable to support large construction projects and could lead to structural collapse.
"There are no guidelines for creating land in the complex geological and hydrogeological conditions that are typical of mountainous zones," researchers wrote. "Many land-creation projects in China ignore environmental regulations, because local governments tend to prioritize making money over protecting nature."
Scientists note that in 2013, work was halted on a project in Lanzhou to wait out the results of an environmental impact report. But construction resumed without the report because the study was deemed too costly for the local government and contractors.
© Copyright IBTimes 2023. All rights reserved.