China says Vietnamese vessels rammed its ships more than 1,000 times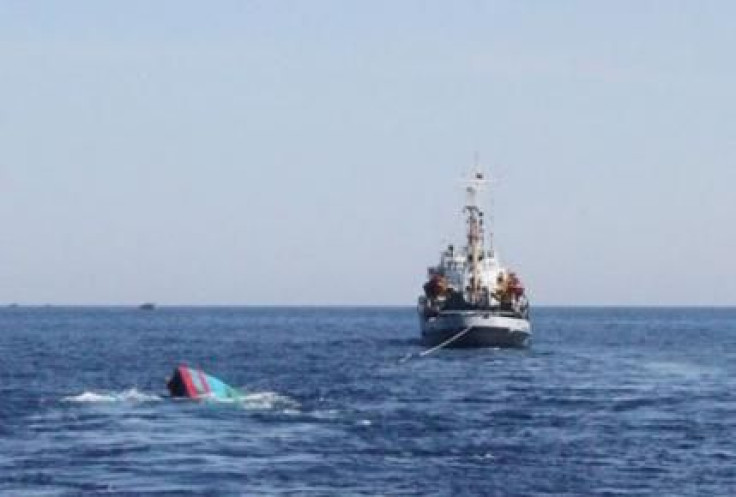 BEIJING (Reuters) - China has accused Vietnam of ramming its ships more than 1,000 times in a disputed part of the South China Sea and said while it wants good relations with its southern neighbor, it would not abandon principles to achieve that.
China claims most of the South China Sea and has over the past couple of years been taking various steps to assert its claim, raising tension in particular withVietnam and the Philippines.
A Vietnamese fishing boat sank on May 26 during a confrontation not far from whereChina has towed an oil rig, accompanied by a cordon of Chinese vessels, 240 km (150 miles) off Vietnam.
The two sides have been trading accusations over the incident and last week,Vietnam state television broadcast video showed a large Chinese vessel steaming after two smaller Vietnamese fishing boats, then colliding with a Vietnamese fishing boat which then capsized.
The dispute is the most serious deterioration of relations between the Communist states and traditional rivals since a brief war in 1979 following Vietnam's invasion of Cambodia.
Shortly after China brought its oil rig into the area, Vietnam sent a large number of vessels, frogmen, and dropped numerous obstacles, including fishing nets, into the sea, China's foreign ministry said on Sunday.
"As of 5 p.m. on 7 June, there were as many as 63 Vietnamese vessels in the area at the peak, attempting to break through China's cordon and ramming the Chinese government ships for a total of 1,416 times," the ministry said in a statement.
"In the face of Vietnam's provocative actions on the sea, China exercised great restraint and took necessary preventive measures," the ministry said, adding thatChina sent ships to the area to ensure the safety of its operations.
China has communicated with Vietnam more than 30 times at various levels, asking it to "stop its illegal disruption", the ministry said.
"China wants good relations with Vietnam, but there are principles that Chinacannot abandon," it said. "The channel of communication between China andVietnam is open."
Scores of Vietnamese and Chinese ships, including coastguard vessels, have squared off around the rig despite a series of collisions after the platform was towed to the area in early May. Until the May 26 incident, no ship had sunk.
The Haiyang Shiyou 981 rig is drilling between the Paracel islands occupied byChina and the Vietnamese coast. Vietnam has said the rig is in its 200-nautical mile exclusive economic zone and on its continental shelf. China says it is operating within its waters.
The rig's deployment also set off anti-Chinese riots in Vietnam last month in which at least four people were killed.
China claims about 90 percent of the South China Sea, displaying its reach on official maps with a so-called nine-dash line that stretches deep into the maritime heart of Southeast Asia. The Philippines, Vietnam, Malaysia, Brunei and Taiwanalso have claims to parts of the potentially energy-rich waters.
© Copyright IBTimes 2023. All rights reserved.