China Hopes To Attract Pollution Experts By Giving Them Permanent Residence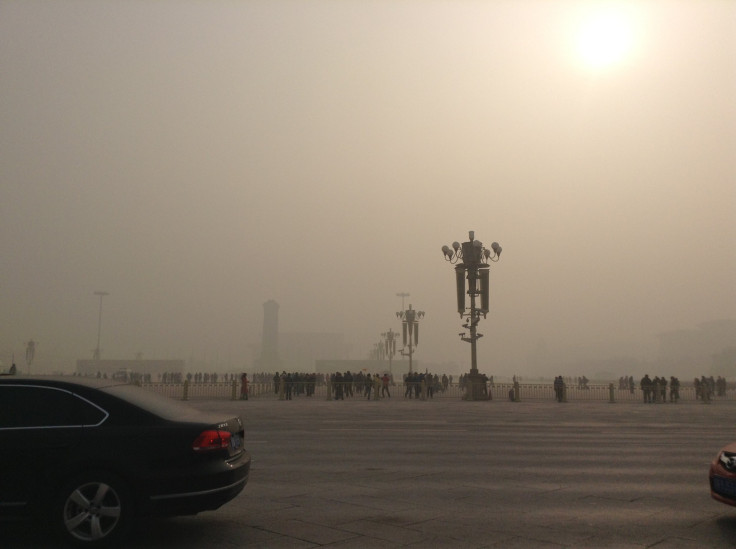 Getting a long-term visa or permanent residency in China can be a headache for most foreigners. However, having a background in the science behind smog or air pollutants could make it much easier.
According to the official China Daily, the government is issuing a new set of visa policies that will award "swift and convenient" permanent residency for foreign environment scientists who can lend their expertise to help solve the country's hazardous air pollution problem.
Zhang Jianguo, the head of the State Administration of Foreign Expert Affairs, said that China will be simplifying its extremely complicated permanent residency process for foreigners considered to have "high-level" talent that can contribute to the country's social or economic development, particularly those who have expertise in "environmental pollution and pollution treatment sectors." Technology that already exists in other nations and can be brought over by foreign experts is something that China urgently needs.
"For example, China's low-level trash disposal has left pollution problems, but in some developed countries such as Germany trash can be recycled as resources to generate electricity, turning itself into a profitable industry," Zhang said. "We can learn from them the advanced technology and mechanism."
Unlike other nations, China does not offer naturalized citizenship, so the "green card" is the only feasible long-term option for foreigners. China's green card program is still relatively new, beginning in 2004, allowing foreigners to enter and exit freely without the typical visas which are valid anywhere from six months to five years.
According to the China Daily, around 6,000 green cards have been issued since the program was initially started. However, an increasing amount of China's educated people are going overseas to pursue careers in more established or burgeoning markets. As a result, China feels a need to begin attracting more foreign talent to replenish losses. In 2012, more than 148,000 Chinese people obtained foreign citizenship, while just 1,202 foreigners were granted green cards.
China has seen an influx of foreign workers in the country over the past decade, with roughly 613,000 coming to China for work just last year, and more than 60 percent staying for longer than three months. However, pollution has also been a contributing factor to driving many expat workers away from their postings in China. International companies like Panasonic offer their employees who take jobs in China additional compensation because it is classified as a "hardship posting" due to pollution.
China's pollution, particularly in its biggest cities, has become one of, if not the top, priorities for the central government. During the annual parliamentary meeting earlier this month, China's Premier Li Keqiang declared a "war on pollution" in his opening remarks.
© Copyright IBTimes 2022. All rights reserved.
FOLLOW MORE IBT NEWS ON THE BELOW CHANNELS