China Is Importing More Soybean From US: The Timing Couldn't Have Been Better For Trump
KEY POINTS
China has restarted importing soybean from the U.S.
Soybean farmers suffered the most from the U.S.-China trade war
Higher soybean prices may raise Trump's popularity among U.S. farmers
China will continue to buy more soybean: report
Soybean exports from the U.S. are on the path to recovery as China has restarted imports just in time for the fall harvest. And the timing of it seems to be favoring President Donald Trump, although Beijing would want to see Trump lose in the November elections.
Among those most hurt by the trade war that Trump started with China in 2018 were soybean farmers from the Midwest. China is the world's biggest soy importer and America's biggest market for the commodity. Prices of the bean plunged and storage touched record highs following the tit-for-tat tariffs by Beijing which mostly targeted agricultural commodities. The soybean farmers who are among Trump's core support base were hard hit.
The farmers failed to get much relief even after the phase one trade deal between Beijing and Washington signed in January. China pledged to buy an additional $32 billion of U.S. agriculture products relative to the 2017 level over the next two years, but U.S. exports failed to pick up, partly because of a demand collapse in China.
But the exports are up again, just ahead of the November elections. And just as Democratic nominee Joe Biden's lead is slipping in the polls.
China processes over 80% of its soybeans into soybean meal, the main ingredient in animal feed. The current pickup in demand comes as the country's pig herd grows in size, recovering from a hit from African swine fever. The herd numbers have been up nearly 31% in 2020, according to a report. With the U.S. being a major exporter of soybeans, Chinese had to tap into the U.S. market to meet the demand and keep food prices low following floods that have hit agricultural production.
The purchases from China will not stop any time soon as CNN reported that Beijing has only covered part of its buying promise; as of August, it has only bought $11 billion of the $36.6 billion it promised in the trade deal.
After Trump started the trade war and imposed tariffs, Beijing turned to Brazil for its soybean needs. But soybean from Brazil has become expensive as supplies tightened in the past year, Reuters reported. The Brazilian currency has also seen an uptick, which has meant higher prices for China.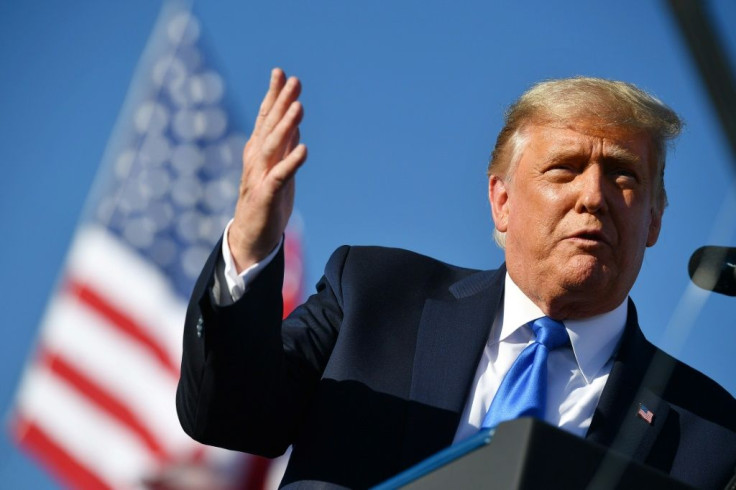 © Copyright IBTimes 2023. All rights reserved.