Election 2020 Poll: Biden's Lead Over Trump Slips To Just 5 Points
KEY POINTS
A new poll shows Biden's lead over Trump slipping to just 5 points
With respective parties in their corner, candidates battle for undecided voters
Eight percent of 2016 Trump voters say they will back Biden in 2020
A new poll shows Democratic presidential nominee Joe Biden's edge over President Donald Trump has slipped to just five points over the past week.
According to an IBD/TIPP 2020 presidential survey, Biden leads Trump 49.5% to 44.5%. The poll launched Oct. 12 and recorded a consistent slip in the Democratic challenger's support by 2.4 percentage points. Meanwhile, the president has seen 1-point bump.
The president leads his Democratic challenger in nailing down the votes among the GOP. Ninety-four percent of Republicans said they will support Trump, while 93.5% of Democrats said they will back Biden.
Joe Biden holds a 7-point lead among likely independent voters, but that edge has narrowed since the IBD/TIPP poll launched. He also has an advantage of 18 points among urban voters, while Trump has a 24-point lead among rural voters.
In 2016, exit polls showed Trump carrying the suburbs by 15 percentage points. However, this year, 54% of suburban voters said they will vote for Biden, while only 39% said they support Trump.
The IBD/TIPP survey also found that 8% of the people who voted for Trump in 2016 will now support Biden. Ninety-six percent of people who voted for Hillary Clinton also said they will now support the Democratic presidential nominee while only 2% said they will support Trump.
Biden leads Trump by 6 percentage points among 2016 third-party voters, 35% to 29%. He also has a massive 28-point edge among non-voters.
The Democratic challenger's polling edge slipped this week after the New York Post published an article that alleged Hunter Biden of introducing his father to a top executive of a Ukrainian energy firm.
Two Post staffers revealed that many on the publication's staff questioned the credibility of the article. According to the New York Times, the staff reporter who wrote the story refused to use his byline over concerns about the article's authenticity and timing.
Both candidates hit the campaign trail this week with only 15 days remaining until the Nov. 3 election.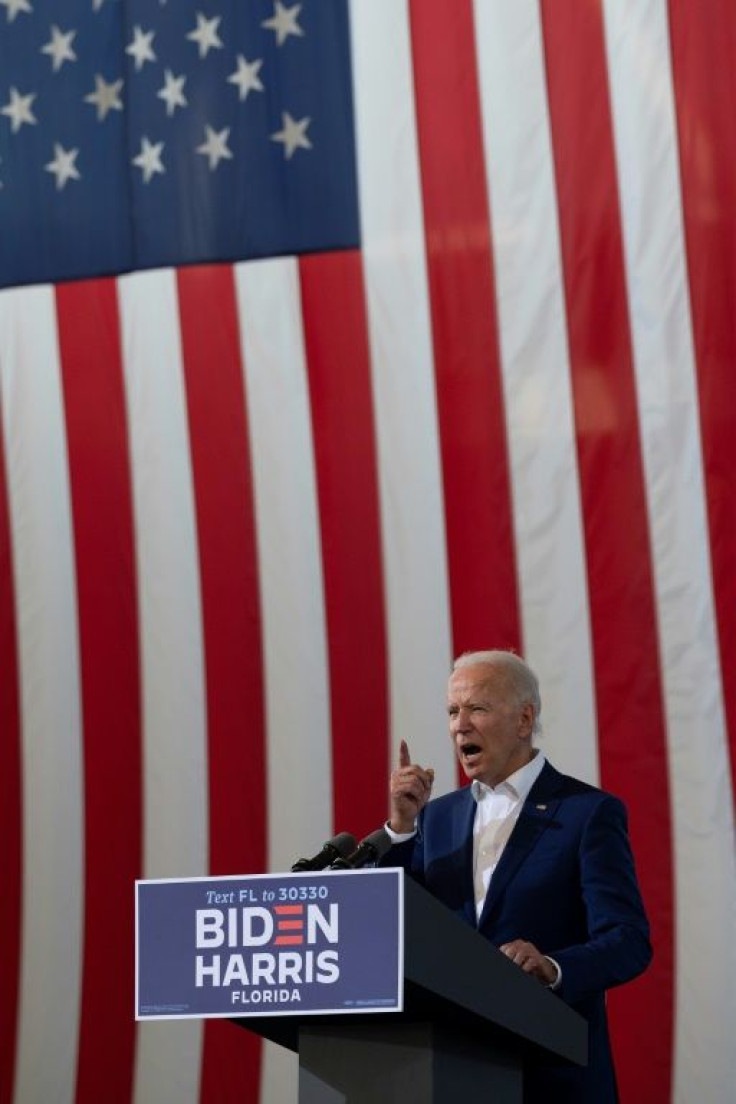 © Copyright IBTimes 2023. All rights reserved.