China Increases Aggression In The South China Sea, Sinks Vietnamese Boat
The coronavirus pandemic has brought much of the world to a halt, but it appears that the South China Sea is still a hotbed of activity caused by China's continued aggression in the international waterway. The latest incident occurred Thursday (April 2) morning when a Chinese Coast Guard (CCG) ship and a Vietnamese fishing boat made contact causing the smaller fishing craft to sink.
What is known is that the eight crew members from the sunken boat and two Vietnamese rescue boats were detained but released Thursday evening by the CCG. The events leading up to the crash are still being sorted out. To no one's surprise, the Chinese description of the events differs from the Vietnamese version.
The location of the crash was near the Paracel Island, an area of dispute where both countries claim sovereignty. It lies within Vietnam's exclusive economic zone (EEZ) and is inside the tongue-shaped "Nine-Dash-Line" that China uses to claim the bulk of the South China Sea. The most serious battle over the island group was in 1974 when several Vietnamese were killed after an invasion to re-take the islands occupied by China.
In recent years China and other Asian countries have scuffled, resulting in sunken boats and stand-offs. A Philippine fishing vessel was sunk near the Spratly Islands in June of 2019 that caused some uproar, but it was downplayed by Philippine President Rodrigo Duterte.
The USA's only involvement is to make regular "freedom of navigation" runs and some minor military exercises to demonstrate a balance of power in the waterway.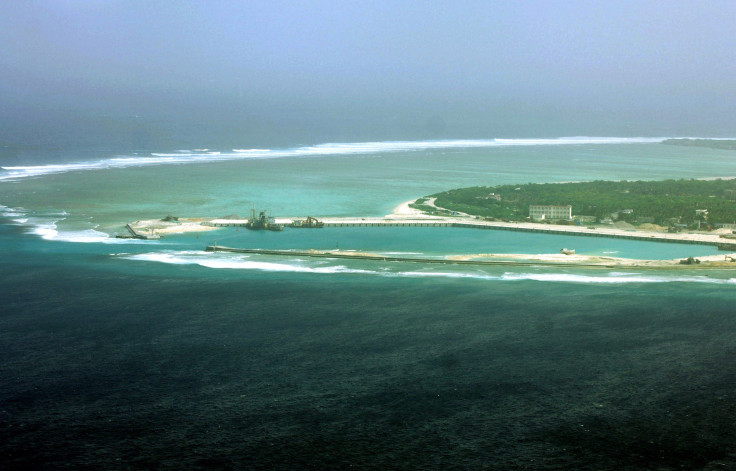 Nguyen Van Hai, a local Vietnamese official from the Quang Ngai province located near the Parcels, said China's ships hit and sank the fishing boat Thursday morning before "capturing and detaining the crew" on a nearby island. He said, "This is the first time a Chinese ship has hit and sunk boats in our commune this year."
The Vietnamese state media quoted local sources that when two rescue boats tried to rescue the eight crew members, the boats were detained by the CCG,
Beijing's foreign ministry spokeswoman Hua Chunying told a different tale Friday. She said that the Vietnamese boat "suddenly turned sharply" and impacted the CCG ship that was making efforts to avoid the collision.
Both sides will likely stick to their stories. The Vietnamese fisherman will tell their story to local authorities who will then submit complaints to their bosses. China will likely stay silent on the issue and because Vietnam cannot compete militarily against China, the incident will fade in importance as the rest of the world grapples with COVID-19.
© Copyright IBTimes 2023. All rights reserved.