China-Indonesia Territorial Dispute: Chinese South China Sea Occupation Is A "Real Threat"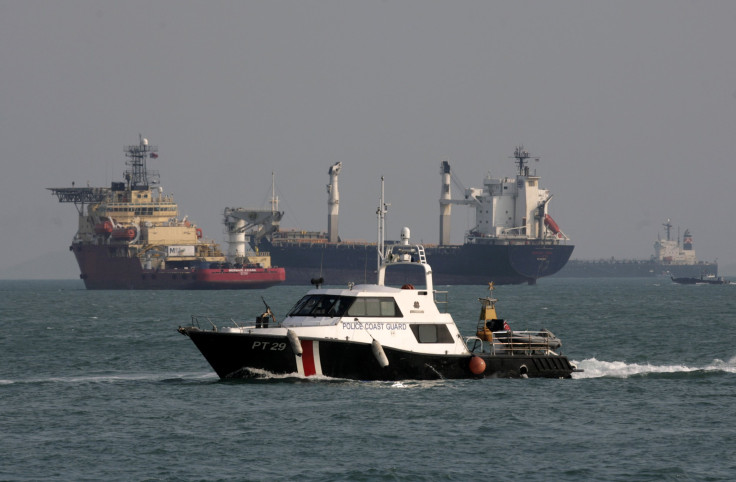 Indonesia has labeled Chinese claims to the hotly disputed South China Sea waters as a "real threat." Vice Admiral Desi Albert Mamahit, who heads Indonesia's Sea Security Coordinating Agency, told a maritime security focus group that the waters surrounding several of the country's islands were in jeopardy from an encroaching Chinese presence.
The Jakarta Post reported the maritime areas surrounding the Natuna Islands on the southern part of the Strait of Malacca technically do not lie within China's proposed territorial claims thus far, but it added China has not clarified its position on Indonesia's exclusive economic maritime zone. The Strait of Malacca is recognized as a prime strategic location, particularly for military observance of the South China waters.
"This is clearly a real threat for Indonesia," said Desi, who is also a dean at the Defense University. Desi said Indonesia would need to prepare for moves China may make to further expand its claims in the area.
The forum aimed to establish Bakamla, a sea security organization, in the area to help support a warning system and military coordination in the event of confrontation.
Indonesia's caution follows faceoffs between China and several Southeast Asian nations involving military ships, fishing boats and oil rigs in disputed waters. "This becomes complicated as there are conflicts between fellow ASEAN member countries and China. It will be difficult to speak in one voice, although so far ASEAN solidarity has always been maintained," Desi added.
Countries like Vietnam, Malaysia, the Philippines and Brunei have been engaged in an ongoing geopolitical power struggle as China focuses on expanding its occupation of the area. Earlier this summer, China and Vietnam faced off about the location of a Chinese oil rig, prompting a standoff between Vietnamese and Chinese ships that led to collisions. Ashore in Vietnam, the oil rig dispute triggered anti-Chinese rioting and violence, driving out thousands of Chinese expats.
China is basing its claims on the resource-rich areas based on what they consider to be historical demarcations as proposed by ancient maps of Asia, despite being thousands of miles from Hainan, China's southernmost province. The Philippines has been the most vocal in rebuking China's claims in the disputed waters recently. The Philippines Institute of Maritime and Ocean Affairs posted a series of ancient maps refuting claims of China's "historical ownership" of the area.
© Copyright IBTimes 2023. All rights reserved.