China, Malaysia To Boost Defense Economic Ties As Domestic Crises In US Could Mean A Lost Opportunity In The Region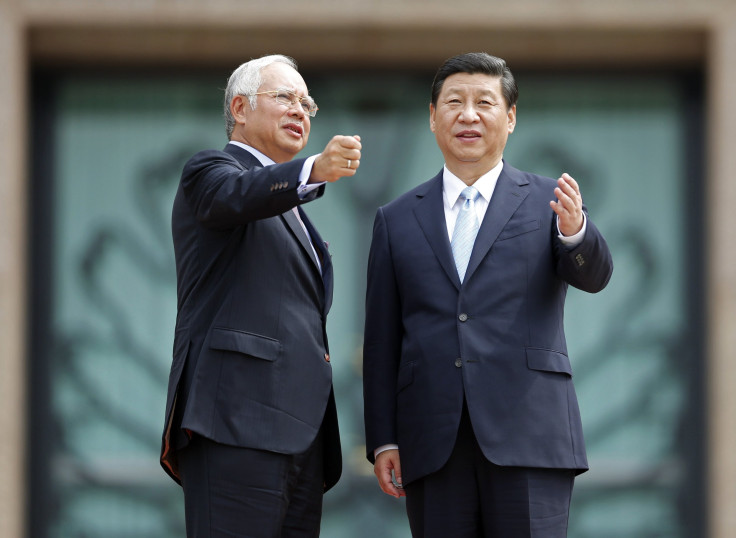 China and Malaysia agreed on Friday to strengthen mutual ties and to almost double bilateral trade to $160 billion by 2017. Observers believe that the arrangement underscores the growing influence of China in the region at a time when the U.S. is struggling to cope with its own internal political and fiscal crisis.
Both countries' leaders announced plans to boost economic cooperation and defense ties and Chinese President Xi Jinping told a news conference in the Malaysian administrative capital, Putrajaya: "We have agreed to strengthen our partnership with naval defense, joint military exercises to combat terrorism, transnational crime and promote security. This will create a sound environment for peace and the prosperity of both countries."
The Chinese president arrived in Malaysia on Thursday evening for a three-day visit, after visiting the Indonesian capital of Bali. In contrast, U.S. President Barack Obama was forced to cancel his scheduled trips to four Southeast Asian countries including Malaysia and Indonesia, following the partial shutdown of the U.S. government last Tuesday.
China will also help Malaysia build a space and science laboratory, and support the creation of industrial parks as part of the deal. Malaysian Prime Minister Najib Razak said that both countries would extend their cooperation to new areas such as education, technology and finance.
"Malaysia welcomes more Chinese investment into the country, which is an important part of bilateral cooperation," Razak said, adding that several new investment deals will be signed during Xi's visit.
China and Malaysia share warm ties and bilateral trade between the two countries touched a record high of $88 billion in 2012, according to data compiled by Bloomberg. China has been Malaysia's largest trading partner for four consecutive years, while Malaysia has been China's largest trading partner among the 10-member Association of Southeast Asian Nations, or ASEAN, for the last five years.
Although, Malaysia has a territorial dispute with China in the South China Sea, unlike other Asian nations that have made similar claims over the region, Malaysia has downplayed the issue.
Meanwhile, the U.S. too considers Malaysia strategically important and targets enhancing trade and defense ties with the Southeast Asian nation. Obama was set to visit Indonesia, Malaysia, Philippines and Brunei for a week-long tour to boost economic and defense ties, and participate in two economic summits in the region.
The U.S. has been trying to form a Trans-Pacific Partnership to set up a free-trade pact between the Americas and Asian countries, including Malaysia, and such a deal would immensely benefit the U.S. in terms of getting a foothold in the region, and also boost U.S. exports and trade.
Xi will head back to Indonesia to attend the Asia-Pacific Economic Cooperation summit in Bali, which President Obama was also scheduled to attend but will instead send Secretary of State John Kerry as his understudy.
"[Malaysia] is on the frontline in the US-China contestation. This is why China is similarly wooing Malaysia extensively," Bridget Welsh, a political science professor at Singapore Management University told Quartz, an online publication. "Malaysia wants the best of two worlds. They enjoy being 'fought over' and are taking advantage in multiple-track engagement."
© Copyright IBTimes 2023. All rights reserved.