China May Need To Tax Properties To Keep Home Prices From Rising Even If It Curbs Economic Growth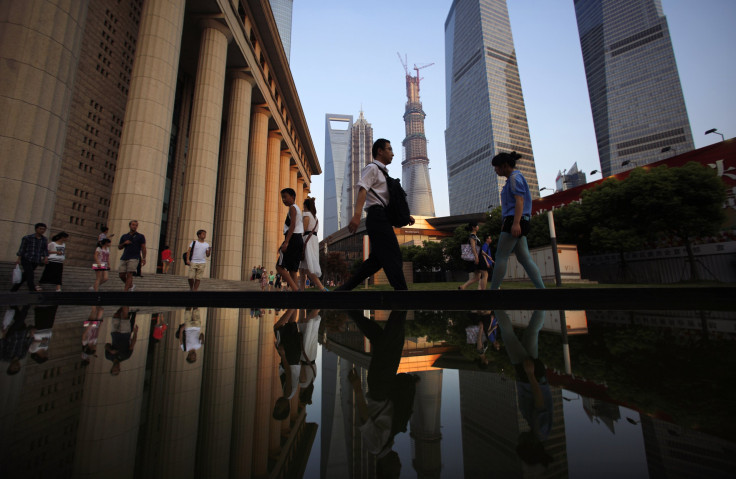 China may need to tighten control over its real estate market as housing prices continue to pick up speed -- nearly 10 percent in August compared to one year ago in major cities, despite a nearly four-year-long government campaign to rein them in. The move would not come without a steep price, however, since the property sector has been a key driver of growth as the world's second-largest economy struggles to get out its current slowdown.
On average, housing prices in 100 Chinese cities increased 8.6 percent in August, compared to the same month in 2012, and prices in Beijing, Guangzhou and Shenzhen rose 22.5, 24.2 and 17.6 percent respectively, according to data tracker China Real Estate Index System, the Wall Street Journal reported.
Over the past four years, the government has imposed limits on second-home purchases to keep prices within reach, but the outcome is only partially satisfactory. Even so, experts say the limits have to stay in place for now.
"Home purchase limits can't be loosened now," said Vincent Mo, chairman of China's largest real-estate online brokerage SouFun Holdings Ltd, speaking at a Beijing seminar. "Speculative purchases would return and that would add too much pressure for first-time homebuyers."
But the existing may not be enough to rein in the market, as rising prices suggest. One way to further discourage speculation would be to impose an annual tax on home values, a trial version of which is currently in effect in Shanghai and Chongqing.
"The property tax is a long-term measure that must be rolled out," said Mo, according to the Wall Street Journal. "Policy makers can't just stick to the home-purchase curbs indefinitely."
Thus far, the government has been hesitant to go ahead with the tax, however, as the property sector has proven a key driver of growth, especially as China's economy is experiencing a slump at the moment. Property, construction and related industries account for about 20 percent of China's gross domestic product, according to Bloomberg.
Premier Li Keqiang has come up with no new measures to rein in property prices since taking over in March, as he steers the economy toward a 7.5 percent growth this year.
"The government is not willing to announce property policies before it can find a good solution as property accounts for a very big part of China's economy," said Ding Shuang, a senior China economist at Citigroup Inc. in Hong Kong, according to Bloomberg. "China has come to a stage where it couldn't afford to just let home prices rise rapidly, but economic growth and property curbs are trade-offs."
© Copyright IBTimes 2022. All rights reserved.
FOLLOW MORE IBT NEWS ON THE BELOW CHANNELS