China Military Drills 2016: Large Exercises Serve As Warning To Taiwan Ahead Of Presidential Inauguration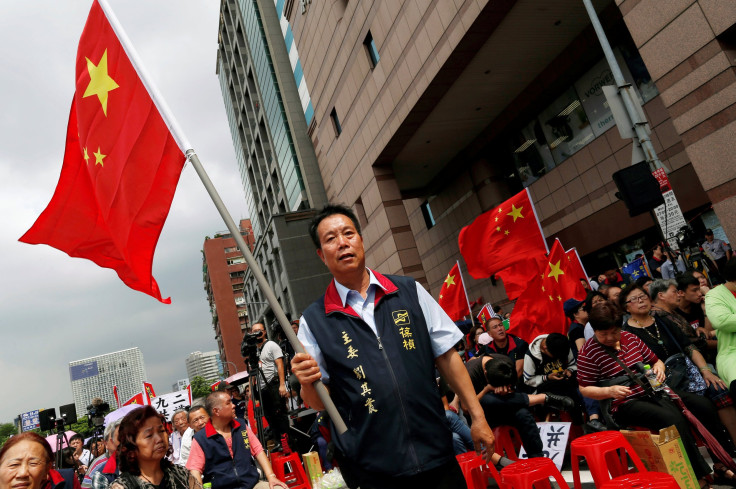 As Taiwan prepares to inaugurate its President-elect Tsai Ing-wen on Friday, China said its large-scale war games with tanks, helicopters and beach landings on its eastern coast facing Taiwan were meant to test its abilities.
"The recent land, air and sea training exercises in the southeast of China is aimed at testing and boosting China's ability in addressing security threats and fulfilling military mission," China's Defense Ministry said Wednesday, the South China Morning Post reported.
While China's Defense Ministry said its drills were not "aimed at any specific target and relevant persons shouldn't read too much into it," experts said the drills were an important signal to Tsai not to defy the "one-China principle." The principle dictates that there is only one China and that Taiwan is part of China. The Chinese government has warned Tsai that she should endorse the principle to ensure stable relations.
"The exercises are a message sent to the Taiwan independence forces and can be regarded as a warning that any indications of a movement toward independence will meet with repression," said Li Fei, deputy director of Taiwan Research Institute of Xiamen University in an interview with the Associated Press.
China used some its most powerful equipment during the drills, including WZ-10 attack helicopters, ZTD-05A amphibious assault vehicles and the Type-96 main battle tanks.
The large-scale exercises come at a moment of increased tension in the wider region over conflicting claims in the South China Sea. Brunei, China, Malaysia, the Philippines, Taiwan and Vietnam all have laid claim to parts of the resource-rich area. The region is a key artery with over $5 trillion worth of trade passing through its waters.
The United States has continued to reaffirm its right to conduct freedom of navigation patrols in the waters of the South China Sea despite criticism from Beijing.
"In the near term, we have to be able to meet our treaty obligations and exercise our sovereign rights under international law to transit the seas. And we'll see where that takes us. Hopefully that creates stability and not instability," said Commandant of the Marine Corps Gen. Robert Neller on Monday.
© Copyright IBTimes 2023. All rights reserved.