China-Miss World Controversy: Canada's Anastasia Lin Claims Beijing Is Blocking Her From Final Because Of Human Rights Activism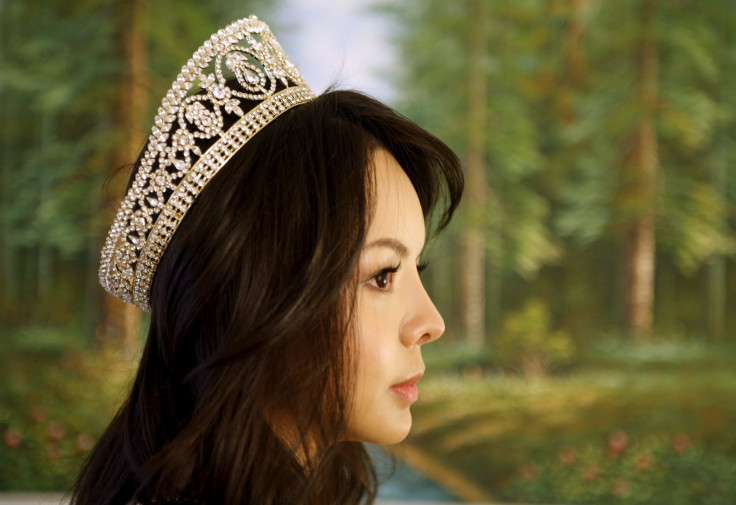 Anastasia Lin, the China-born actress crowned Miss World Canada in May, said her efforts to speak out against human rights abuses in China may have cost her the opportunity to attend the contest's final, Reuters reported. The event, held Dec. 19, takes place in the Chinese resort city of Sanya, and the 25-year-old Lin said she is unable to apply for a travel visa because the host venue has not sent her an invitation letter as it has to the other contestants.
Lin also said her father faced harassment from Chinese officials after she was named the contest's Canadian entry. "I was interested in human rights way before I even thought of beauty pageants," she told Reuters on Tuesday. "I don't think this is an administrative issue. It is not. I think this is a matter of principle."
Lin testified on Chinese religious persecution at a U.S. Congressional hearing in July and wrote an op-ed in the Washington Post on the risks her father faces in the country due to her activism. Lin is also a practitioner of Falun Gong, a spiritual faith that China outlawed in 1999 and branded an "evil cult." Her victory in the Canadian contest in May shed light on the faith's practitioners, who say more than 3,300 of its members have died in prison or from abuse at the hands of the Chinese government.
Reuters was unable to independently confirm the other Miss World finalists had received invitation letters, and officials from the Miss World organization and the Canadian contest were not immediately available for comment.
"My aim is not to put an anti-China slogan on the stage," Lin told the Guardian in August. "After all, it's a beauty pageant. But I feel that my presence in that country along would give people hope. The regime would show itself worthy of hosting the [2022 winter Olympic] Games by allowing me to enter China freely."
© Copyright IBTimes 2023. All rights reserved.