China Mood Shifting After Hong Kong Protesters 'Cross A Line' With National Symbols
Two times, on Saturday and Monday, protesters in Hong Kong tore down a Chinese flag from a flagstaff in Tsim Sha Tsui, a shopping and nightlife district in Kowloon, and threw them into Victoria Harbor. The incidents sparked outrage from businesses that support Beijing, celebrities, and Chinese web surfers, who said the protesters had "crossed the line." The perpetrators escaped the authorities.
Unrest in Hong Kong has been growing week by week since June over an unpopular extradition bill that the protesters are demanding be withdrawn by Carrie Lam, Hong Kong's fourth Chief Executive. The protesters demands have grown as well calling for Lam and other officials to step down.
The protests turned violent in July when protesters were set upon by what some believe to be Chinese thugs known as Triads at a Hong Kong Train station. Chinese officials were also angered at the vandalism at Beijing's Liaison office when police used tear gas and rubber bullets to fend off protesters armed with eggs and spray paint.
Before the dual flag incidents, the protesters may have been garnering some sympathy among Hong Kongers and even some Chinese but that seems to have morphed into some disdain as evidenced by support for the flag by Hong Kong actors Jackie Chan, Jordan Chan Siu-chun and Hawick Lau Hoi-Wai.
The actors were forwarding pictures of the Chinese flag on the Chinese microblogging site Sina Weibo (similar to Twitter) and by Monday over 2 billion readers and over 8 million posts were made in reference to the topic started by China Central Television (CCTV) the previous day.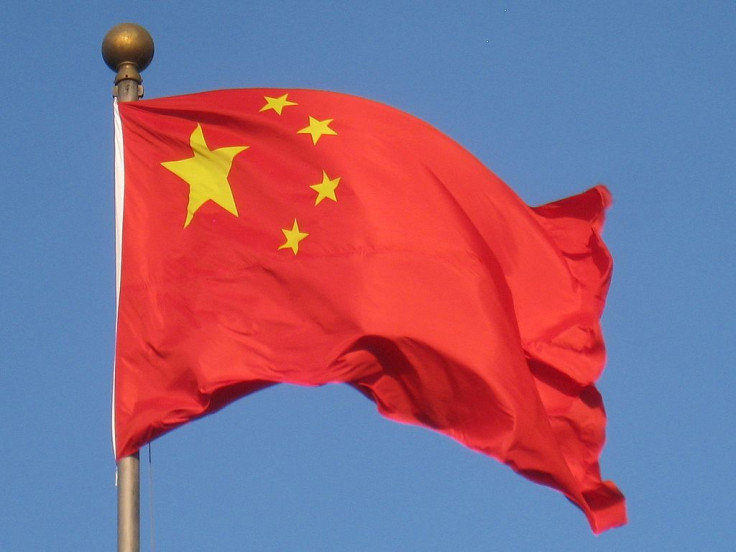 Wang Jiangyu, who is an associate law professor at the National University of Singapore, said that while many mainlanders once had sympathy for the protesters' causes, they now view the situation a bit differently. He added, "The Chinese flag being insulted is on the top of a list of things mainlanders dislike, and for state media, which represent the central government's position, focusing on such issues can frame the protesters as enemies of the Chinese nation or the people."
Another view was expressed by Ma Ngok, a political scientist at Chinese University of Hong Kong, who opined that the mainland media were turning the flag incidents into propaganda against the protests. He said, "Mainland media made it seem like [the flag protest was] the theme for the whole movement … but it does not represent the main demands of the anti-extradition movement. They are turning single actions into broad propaganda, and biasing mainland sentiment about Hong Kong."
© Copyright IBTimes 2022. All rights reserved.
FOLLOW MORE IBT NEWS ON THE BELOW CHANNELS