China-North Korea Cooperation: Crack Down On Defectors And Christian Missionaries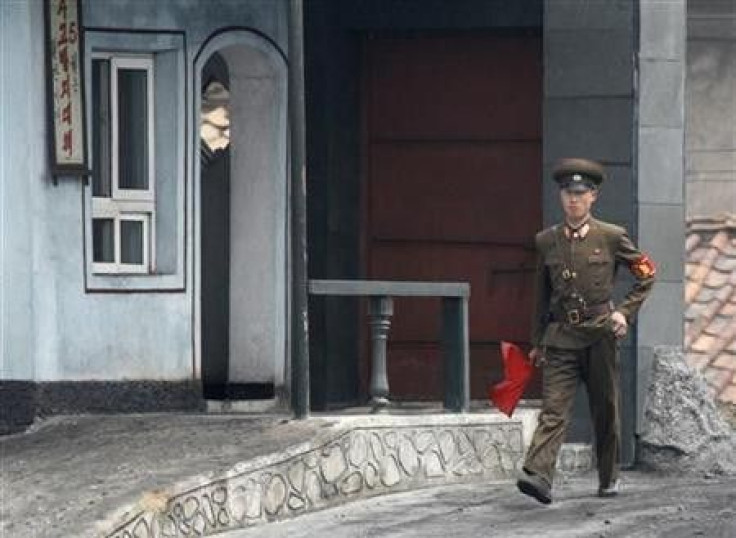 China has been cracking down on its shared northeastern border with North Korea, cooperating with Pyongyang to clamp down on Christian missionaries, aid groups and, most recently, North Korean defectors. The Japanese newspaper Asahi Shimbun reported Beijing is allowing North Korean officials to search for and repatriate defectors who have sought asylum in China.
In the past, Chinese authorities were responsible for capturing and prosecuting defectors found on Chinese soil. However, anonymous security officials in China's northeast region say they have been allowing the North Korean Ministry of State Security and other authorities to conduct the searches on the Chinese side of two common defector paths.
The Yalu River separates a northern area of North Korea's border and China's northeastern Liaoning province. The Yalu, along with the Tumen River, which separates North Korea's northeast border and China's Jilin province, are two main defector crossings. The report said Beijing and Pyongyang have reportedly come up with a deal that allows cooperation, with China even providing transportation for North Korean authorities to help the search process.
The change in policy reportedly comes in a larger sweep initiated by China's government to cut off economic support to North Korean defectors illegally entering the country and finding temporary jobs or resources in Chinese border towns before typically moving on to other countries like South Korea. Among the places that can offer humanitarian support for defectors are the South Korean missions that operate schools and small businesses. China has effectively been edging out such business by refusing to renew visas.
Earlier this month, China opened an investigation of a married Canadian couple, Julia and Kevin Garratt, Christian missionaries who own a coffee shop on the Chinese side of the border, for "suspected theft of state secrets." While the spying charges are not necessarily related, a report by Reuters also found the Garratt couple were also prominent figures in their community for their activism in helping North Korean defectors.
China's cooperation with North Korea, while not surprising, goes against the United Nations Commission of Inquiry on Human Rights, which advised in a final report in February, that surrounding countries give protection to citizens fleeing the reclusive nation. Though the two governments, which have a long history of cooperation with China being the North's primary political ally and economic resource, Sino-North Korean relations have been strained recently as China's economic interests have become entangled with the United States and other western nations. Still, when it comes to human rights allegations made against Kim Jong Un's regime, China continues to cooperate with the North.
© Copyright IBTimes 2023. All rights reserved.