China Not Complying With Phase One Trade Deal, US To Announce: Report
KEY POINTS
USTR will announce China's non-compliance Monday: CNBC report
China's purchases of U.S. goods and services have lagged commitments made in the deal
The USTR may impose sanctions on China to increase compliance
President Biden has kept in place the sanctions imposed by Trump
The U.S. will announce Monday that China has not been complying with the terms of the so-called phase one trade deal that the two countries signed in January last year, CNBC reported quoting sources with knowledge of the matter.
The sources told CNBC's Kayla Tausche that U.S. Trade Representative Katherine Tai will make the announcement on China's failure to comply with the partial trade deal, which came after a prolonged period of trade tensions and tit-for-tat sanctions under the watch of then President Donald Trump. China had agreed to purchase an additional $200 billion in American goods over a period of two years.
President Biden has kept in place sanctions on hundreds of billions of dollars of Chinese imports imposed by Trump. Tai took over in March and is conducting a review of the China trade policy.
Sources told CNBC that the trade representative is mulling potential actions against the world's second-largest economy over the non-compliance, and that a possible course of action is through tariffs. Any sanctions could invite potential retaliatory sanctions from Beijing and further raise tensions between the two countries.
Under the phase one deal, China was to purchase U.S. products and services worth billions of dollars from Jan. 1, 2020, through Dec. 31, 2021. Chad Brown, senior fellow at the Peterson Institute for International Economics in Washington, estimated using U.S. export data that Chinese purchases of U.S. goods through August was at about 62% of the deal target, Reuters reported.
After phase one of the trade deal was signed by U.S. and China, the Institute for Supply Management's (ISM) index for national factory activity in the United States increased in January 2020 to 50.9% compared to the December 2020 index reading of 47.8%. It also marked the highest level for the index since July of that year. A reading of above 50% suggests an expansion in manufacturing.
At that time, a respondent from the computers and electronics industry told ISM that while tariffs remained a concern in the industry, "business has picked up considerably." The respondent added that many suppliers "are working at or above full capacity."
China's Two-Year Purchase Commitments:
$77.7 billion in additional manufacturing goods
At least $52.4 billion in additional energy purchases
$37.6 billion in services from American companies
$32 billion in U.S. agriculture products
Other Pledges:
Improved U.S. access to China's financial services market
Wider opening up of Chinese financial services sector to foreign competition
China will refrain from competitive currency devaluations
Better Chinese legal protection for trademarks, patents and copyrighted material
The U.S.-China trade war started Jan. 22, 2018, when the Trump administration announced tariffs on imported solar cells and select washing machines. By March of the same year, Trump had authorized tariffs of 25% on steel imports from China. The Asian nation first retaliated Apr. 1 when it announced tariffs on about $3 billion worth of American goods. The tariff spat continued through September, until Trump and Chinese President Xi Jinping reached a truce at the G20 summit in Argentina. Trump announced the phase one trade deal Oct. 11, 2019, and it was signed on Jan. 15, 2020.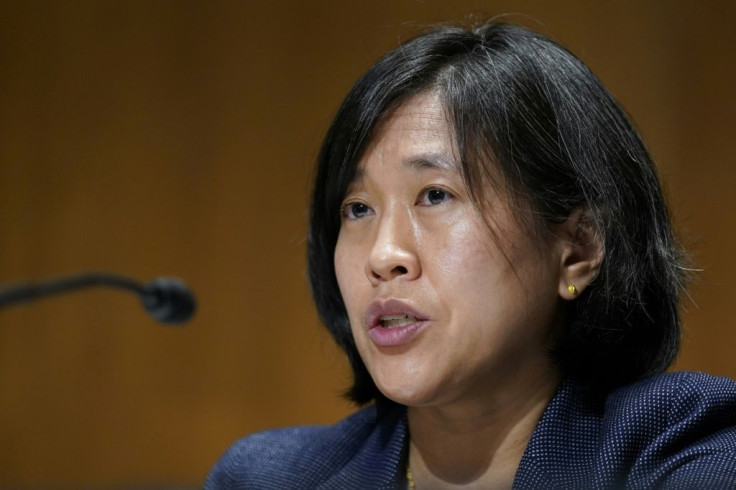 © Copyright IBTimes 2023. All rights reserved.
FOLLOW MORE IBT NEWS ON THE BELOW CHANNELS