China PLA Navy Expansion: New Policy Mandates Commercial Ships Be Equipped For Military Use If Neccesary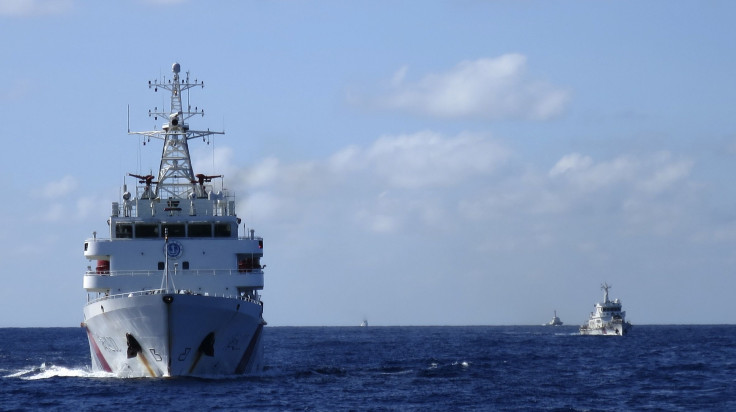 China's government introduced a policy that mandates all new commercial ships made in China be designed in a way that allows for them to be adapted easily for military use. The policy is part of a larger plan to fortify the country's growing military as the People's Liberation Army Navy (PLAN) expands its presence.
The Communist Party newspaper People's Daily, citing a notice by the China Classification Society, reported Beijing has approved a number of technical guidelines to be adopted by commercial and civilian shipbuilders that will ensure new vessels will be able to transform for use by the military in the event of an emergency. The new "Technical Standards for New Civilian Ships to Implement National Defense Requirements" will apply to five types of vessels: container, roll-on/roll-off, multipurpose, bulk carrier and break bulk. Depending on the category of vessel, design requirements may vary, but this will mean each will be capable of fulfilling "national defense needs if they are mobilized," the statement read, adding, "Its implementation will enable China to convert the considerable potential of its civilian fleet into military strength and will greatly enhance the PLA's strategic projection and maritime support capabilities."
The roll out of the new policy and design requirements has been five years in the making, and the result of a joint effort involving the PLA's Nanjing Military Command ship experts and the Classification Society's Specification Institute in Shanghai. The guidelines are now on level with national military standards for ships.
Experts say having the foresight to implement the policy is also an economic decision. In the past, only state-owned companies were authorized to build military-use ships. The new regulations now open this up to private builders as well.
"Modern naval warfare often requires the mobilization and deployment of a large number of ships, while the mass production of naval ships in peacetime is not economically sensible," Cao Weidong, a researcher with the PLA Naval Military Studies Research Institute told the People's Daily.
In a government white paper published in May, China's maritime capabilities was one the PLA's primary focuses for development. In it, China announced an intentional focus on maritime issues would be part of the country's greater military strategy amid territorial disputes in the South China Sea.
"The traditional mentality that land outweighs sea must be abandoned, and great importance has to be attached to managing the seas and oceans and protecting maritime rights and interests," the white paper read.
Commercial shipbuilding moves at a much more rapid pace than military shipbuilding. According to a report by the United States Naval War College, from 1999 to 2006 China built 114 military ships. During the same period, 2,219 commercial ships were built.
© Copyright IBTimes 2023. All rights reserved.
FOLLOW MORE IBT NEWS ON THE BELOW CHANNELS