China Pollution: Killer Smog Disperses But Haze Of Recrimination Remains
SHANGHAI -- Residents of Beijing and other parts of northern China were literally breathing a sigh of relief Wednesday, after a cold front and strong winds blew away choking smog that had enveloped the region for about five days. But a haze of recrimination remained, with citizens criticizing authorities and government departments blaming each other for pollution that reached over 30 times the World Health Organization's safe levels Monday.
More than 23 cities in northern China had readings of PM2.5 fine particles over 200 -- categorized as "seriously polluted" in recent days -- with readings in Beijing hitting what state media called an "astonishing" level of 900 Monday, and more than 700 Tuesday, in the latest example of the Chinese capital's periodic winter "airpocalypse." (The WHO says any reading over 25 is unhealthy, though China's official standard is set higher.) Pollution over 500 is officially classified as off the top end of the scale on some monitoring devices.
By Wednesday morning the reading was down to 10 in some parts of Beijing, and one resident posted on social media: "I've never been happier to hear sound of winter wind," while many posted pictures of blue skies and pollution index readings.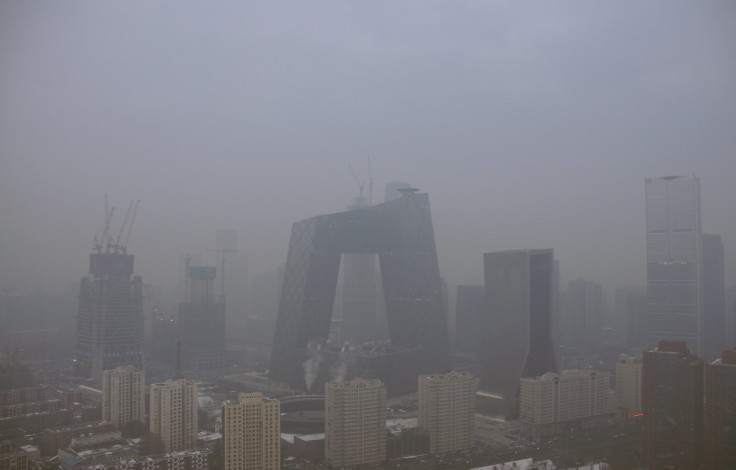 But with many recent surveys showing that air pollution is one of the issues the Chinese public is most concerned about, debate about the causes of the smog, and the official response, continued. Officials blamed meteorological conditions -- including high humidity, temperature inversion and low winds -- for the problem, as well as pollutants including gases released by burning coal to produce energy and heat as cold winter descended on the region in recent weeks.
The Beijing government responded by issuing first a yellow and then an orange pollution alert -- the third and second highest levels respectively -- which meant closing thousands of factories, halting construction and banning heavy trucks from roads. It also said inspection teams had been dispatched to check coal discharge, "outdoor barbecues" and stubble burning in areas around Beijing and other cities.
However many citizens criticized the authorities for not issuing a red smog alert -- the highest level -- which they can do after 72 hours of "hazardously" high levels of pollution (over the 300 mark). Beijing environmental officials said however that a red alert "would affect people's daily life too much," since it would not only involve closing schools, but halving the number of private cars on roads -- and reducing the number of government vehicles by two-thirds.
However environmental groups criticized the decision not to close schools. Children had to be kept inside at break times though some Beijing schools have installed giant inflatable domes with purified air to allow pupils to continue to play sports at times of heavy pollution. Environmental group Greenpeace East Asia, which described the pollution as "shocking," said Beijing's "insufficient" warning system had exacerbated what it called "serious danger" to citizens' health.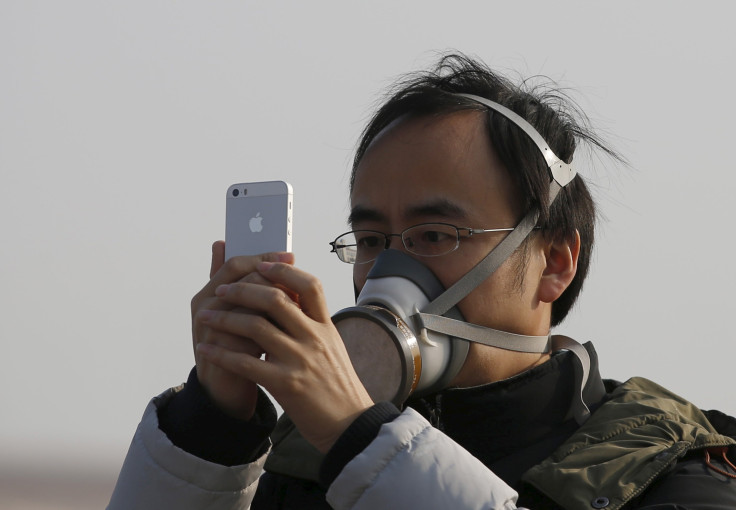 There was also a dispute in Chinese media after many Internet users criticized China's Ministry of Housing and Urban Rural Development, which controls the centralized heating systems for many residential areas in northern China that are fuelled largely by coal-fired furnaces. The ministry denied that it was the prime culprit for the pollution. It said car emissions were the main cause, and turning on the heating -- which takes places in the second half of November every year -- was "only the last straw." However Beijing's municipal Environmental Monitoring Center insisted that coal burning was the main cause of the smog.
The official Global Times newspaper quoted environmental experts as saying that this "buck passing" showed a "lack of pollution source analysis and coordinated efforts to effectively combat pollution." And though China has pledged vast sums to tackle pollution -- the ministry of commerce said this week that China would invest $2.6 trillion in energy conservation and environment in next five years -- experts said there was still a lack of government funding for research into sources of pollution.
Shanghai-based news website The Paper quoted an official from China's Ministry of Environmental Protection as saying that local governments had not taken sufficiently effective action in the face of the smog crisis. The official said local implementation of policies was not as strong as it should be, due to a lack of coordination between different government departments, poor management skills and a lack of staff.
The Global Times noted that areas around Beijing were still burning "a large quantity of coal" this week, and quoted one local nonprofit as saying that more than 10 companies were still emitting excessive quantities of pollutants Tuesday. It's a reminder that even after a decade of increasingly serious air pollution, many in China still lack a thorough understanding of the causes of pollution, according to some experts. This was again highlighted this week, when reports from researchers at China's Ministry of Environmental Protection that fine particles in smog could cause respiratory diseases, cancer or sometimes death, were given headline status in Chinese media, even though these conclusions did not appear to be particularly new. And an online film explaining the causes of pollution attracted 100 million viewers on the Internet in China earlier this year.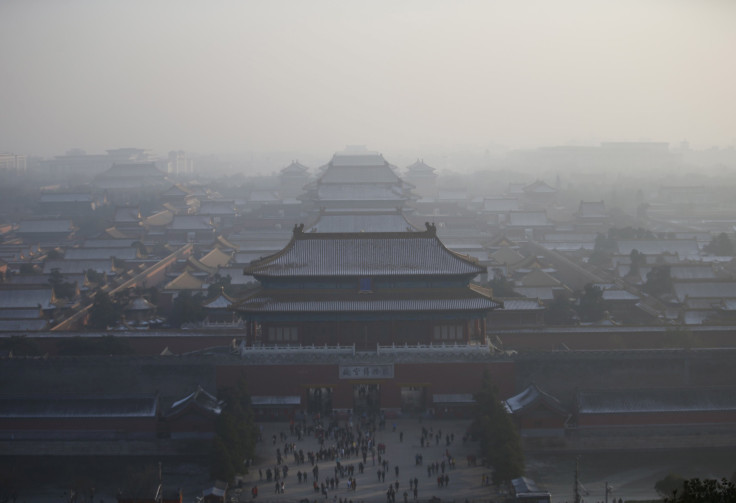 The authorities in Beijing say they are taking long-term action. They had previously claimed that the city had seen improving air quality this year, and have pledged to clean up Beijing's environment in time for the 2022 Winter Olympics, which will be held in the city and surrounding areas. They have begun to move polluting factories out of the city, and have said all vehicles in Beijing will have to meet Euro VI emissions standards, the world's strictest, in two years' time.
Nevertheless coal is still a source of some 80 percent of China's energy. And an op-ed in the Global Times on Wednesday said the government should realize how imperative it was to "control pollution [ and] seek a balance between the development of Chinese society and environmental protection."
The article also called on citizens, whose rising living standards have contributed to greater energy consumption and rising pollution, to take responsibility too, and adjust their lifestyles: "We all want to live in a bustling metropolis, in a big house with warm temperatures in winter, while everyone has a car to drive. Yet in the meantime, we all want blue sky. Such a contradiction is hard to resolve," it said.
However, some people's response to this week's smog is likely only to increase electricity consumption and resultant emissions. The Global Times also reported that sales of air purifiers were booming in Beijing as a result of the pollution, while installing centralized fresh air ventilation systems in homes was also becoming increasingly fashionable.
© Copyright IBTimes 2023. All rights reserved.