China Railway Group President Bai Zhongren's Death From An Unspecified Accident Might Be A Suicide: Local Media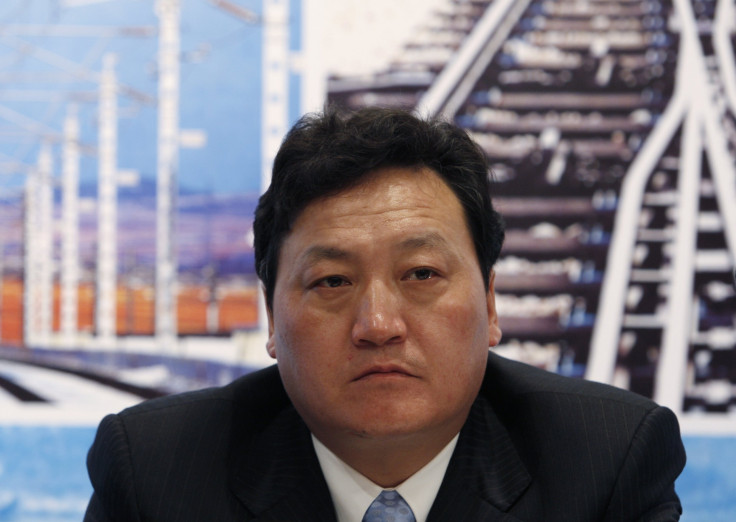 Bai Zhongren, the president of one of China's biggest railway companies who died over the weekend, might have killed himself, Chinese media reported on Monday.
China Railway Group Ltd.(SHA:601390), in a statement on Sunday, said that Bai died on Saturday afternoon in an unspecified accident, and the brief note gave no details of the death, but announced that the company would continue to operate as usual and its chairman would assume the responsibilities of the dead president, until a new appointment is made.
However, China Business News, a local newspaper, citing unidentified sources, said that the 53-year-old jumped to his death from a fourth-story window at his home, after suffering from depression in recent months due to his company's mounting debt.
Wang Mengshu, one of the country's top railway engineers, said that Bai had been under intense pressure as some branches of the group had run into problems regarding workers' wages at the railroad company, local media reported.
Beijing-based China Railway Group has built rail lines and other rail infrastructure across the nation, and was ranked No. 102 last year on Fortune magazine's list of the world's biggest companies, Associated Press reported. In recent years, the company was struggling due to a slowdown in the Chinese economy, and after a series of graft scandals impeded investment in the sector.
A crackdown by the Chinese government on corruption in the railway industry, during a debt-fueled high-speed rail construction drive, had led to high-profile arrests, including that of Liu Zhijun, China's former railway minister, who was given a suspended death sentence in July 2013 for abuse of power and taking bribes.
Several high-level railway officials reportedly committed suicide after the corruption scandals emerged in the last three years. However, there were no reports of a direct link between the China Railway Group and the corruption scandals.
China Railway Group underperformed the Shanghai composite index last year, and according to the company's filings in October 2013, the company had total assets worth 626.5 billion yuan, and total outstanding debt of 531.9 billion yuan, with a debt-to-asset ratio of nearly 85 percent.
On Monday afternoon, the company's stock was trading steeply down 4.58 percent on the Shanghai composite index.
© Copyright IBTimes 2023. All rights reserved.