China Lands Its First High-Profile Corruption Conviction Since Xi Jinping Ascended To Power: Former Rail Minister Liu Zhijun Gets Deferred Death Penalty, Prison Sentence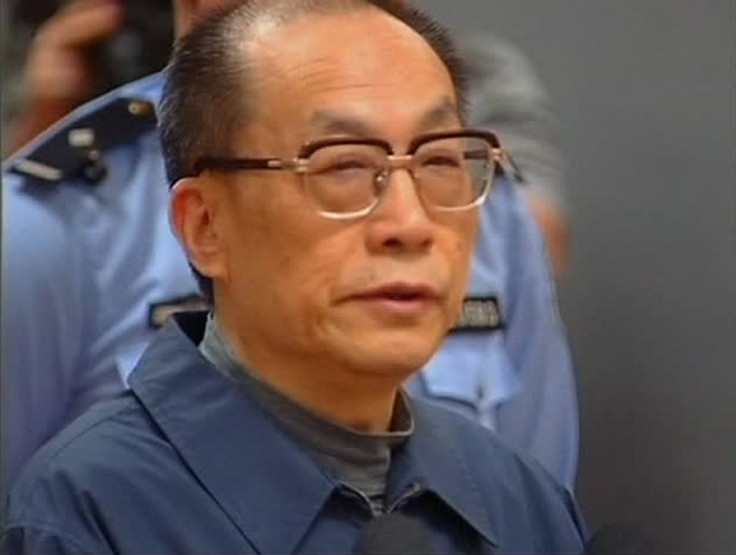 China handed down a suspended death sentence to Liu Zhijun, former railways minister, on charges he accepted 64 million yuan ($10 million) in bribes for over 25 years.
The sentence, announced Monday through state-run Xinhua news agency, is the most high-profile prosecution of a former high-ranking official since the ascension of Xi Jinping as China's leader earlier this year. Xi had pledged to crack down on corruption and conspicuous consumption by state officials.
Liu was convicted by a court in Beijing. He received a two-year reprieve from execution, a 10-year prison sentence, was stripped of his political rights and had his property confiscated. The deferred death sentence suggests he could spend the rest of his life behind bars instead of being executed. Liu, who began his tenure as head of the country's rail network in 2003, was booted from the Communist Party in May after allegations were leveled that he accepted bribes and doled out lucrative high-speed-rail contracts.
Prosecutors said Liu accepted bribes to help at least 11 people win contracts and promotions. The country's much-touted high-speed-rail network has been hit with a number of accidents, which led to increased scrutiny of the ministry in charge of the infrastructure.
Two government audits, in 2010 and earlier this year, exposed allegations of fraud following an investigative report in December that alleged Liu had made up his academic background and threatened to kill a former mistress.
In March, the Railways Ministry was disbanded following a number of safety mishaps and incidences of fraud.
© Copyright IBTimes 2023. All rights reserved.