China Relaxes Movie Industry Censorship; Many Say It's Still Not Enough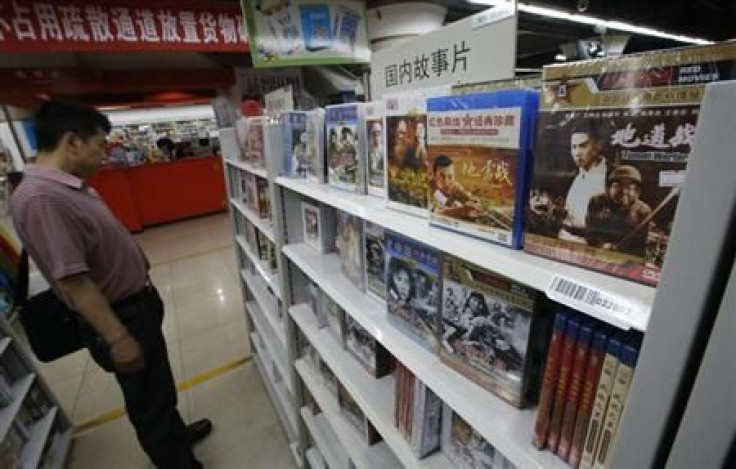 Movie directors shooting in China will get a little more freedom soon. China's central government movie censorship body, the State Administration for Radio, Film and Television, announced it would loosen the reins slightly on the nation's movie restrictions.
According to the official website, Chinese filmmakers will no longer have to submit their screenplays to officials for review -- and potentially edits -- and wait for approval before they can start shooting a movie. Before this announcement, all screenplays underwent strict review by the organization, which made sure content was suitable for audiences of all ages.
However, some censorship will continue. For example, after principal photography is completed, each movie will still be subject to China's powerful, and often unpredictable, censors. Films will continue to be pre-screened by officials for approval before being released, which will allow SARFT to exercise its right to make last-minute changes.
The reduction of censorship is seen by free speech advocates as a step in the right direction, considering that China operates one of the strictest censorship systems in the world, complete with agencies designated to monitor practically all forms of print, broadcast and online media. It's uncertain why the decision was made now, after a campaign of heightened censorship of violent and pornographic Internet material was launched earlier this week. The announcement said the government hopes it will facilitate more interaction with local markets than existed previously and encourages "professional skills," Reuters reported.
Though many Chinese filmmakers have long lobbied for relaxed censorship, many say they are still a long way from where the industry should be in terms of artistic freedom. "Censorship of completed movies still exists," film director Zhang Qi posted on Weibo, the popular microblogging platform that's similar to Twitter. "What's more, under the new regulation, the risks from censorship will be borne fully by producers and creators. However, I hope this will be a good start."
Zhang is referring to the self-censorship practiced by many filmmakers who want to get their films past government censors. The government often cuts scenes based on their content; the kinds of scenes routinely censored feature nudity, gruesome violence or anything politically sensitive. As a result, many filmmakers steer clear of those kinds of scenes altogether.
Currently, movies released in China are subject to somewhat arbitrary censorship rules because the country lacks a movie rating system such as those of many other nations, like the MPAA, for example, in the U.S. Many Chinese movie executives believe that implementing a similar system would allow movies to be made in China that include violence, nudity and suggestive content. Such movies could pass untouched by censors once films are no longer required to be suitable for any age demographic.
© Copyright IBTimes 2023. All rights reserved.