China Releases American Geologist Xue Feng Jailed For Over 7 Years On Spy Charges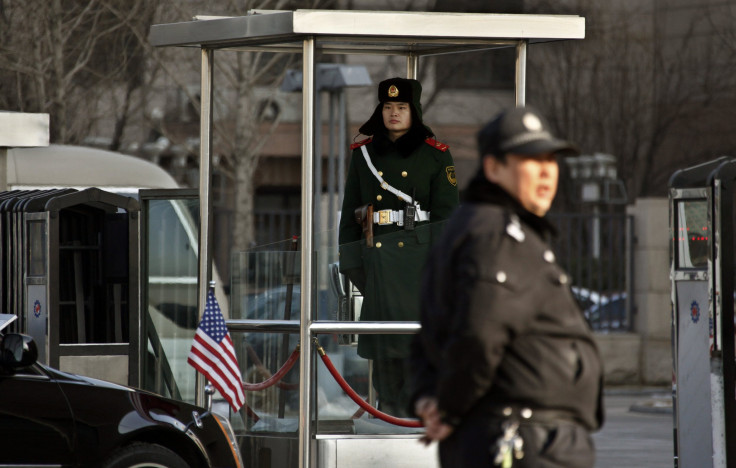 An American geologist, who was imprisoned in China for over seven years on charges of stealing state secrets, was released and sent back to the U.S. on Friday, human rights officials said. Xue Feng had obtained a collection of rare data about 30,000 Chinese oil wells, which were later declared a state secret by the country.
The 50-year-old, who was released from a Beijing prison and reunited with his family in Houston, was a naturalized U.S. citizen. Xue was born in China and educated in Chicago, according to the Wall Street Journal. Senior American officials, including President Barack Obama, have demanded his release before, but Chinese officials did not agree to it, the New York Times reported.
Xue reportedly possessed data on the location of the oil wells and had forwarded the details overseas. He was working for the Colorado-based information service IHS Inc., but was reportedly self-employed at the time of his arrest.
While such information is widely available in other countries, China classified the information after a few months of Xue's detention in 2007. President Obama had lobbied for his release extensively in 2009, but did not succeed.
Xue was formally detained in February 2008, tried in July 2009 and later sentenced in July 2010, the Times reported. Xue had reportedly argued that the information was commercially available and did not classify under state secrets. He was reportedly detained for months before any formal charges were brought against him. Officials from the embassy were not allowed to see him earlier, but when they visited him later, he showed them cigarette burns on his arms used as a torture method by the interrogators, the Times reported.
China had declined to comment about Xue at the time, and China's foreign ministry said, according to the Journal: "The case is China's internal affair," adding: "Other countries cannot interfere with it and China's judicial sovereignty."
In 2012, officials allowed Xue a 10-month reduction in sentence because of his good behavior, the Times reported.
The case "illustrates many of the risks that foreign business personnel, especially ethnic Chinese who were formerly (Chinese) nationals, encounter in dealing with China," Jerome Cohen, a New York University law professor, who has been involved in the case, said, according to the Journal.
Cohen added, according to the Journal: "There is the non-transparency, the long period of secret detention and investigation, the occurrence of torture, the limited access to counsel, the unfair trial, the inadequate appeal process, the failure of his employer to back him up and to adequately support his family, the restrictions imposed on American consular officials seeking to help him, and the difficult decisions confronting the accused and his family about whether and when to publicize the case in an effort to improve his prospects for release."
© Copyright IBTimes 2023. All rights reserved.